Pressure Washing the San Diego Area

Bringing the Shine to Your Property

Are you looking for pressure washing in San Diego that can clean every part of your home or business? Then you need Northman Exteriors. We're cleaning and restoration specialists who get dirty surfaces spotless and keep clean ones looking great. We've got the tools and know-how for cleaning stucco, asphalt, metal, and more. No matter how tough or how gentle your outdoor cleaning needs, we're the ones to call.

Sometimes, keeping a home or business clean feels like a full-time job. Pressure washing is a great way to quickly clean a large area, including delicate surfaces like windows and shingles.
The Importance of

Solar Panel Cleaning

One of our most popular services is solar panel cleaning. Dirt and grime lessen the amount of sunlight that reaches solar cells. We'll gently wash the panels clean, so you can maximize your home's energy savings while helping the environment. Plus, it looks great!

Want to know the key to a beautiful home? Selecting the best contractor for the job. Northman Exteriors is the #1 choice for pressure washing.
Why Choose

Northman Exteriors

Very friendly , hassle free service, helpful and prompt. Will continue to use this service, quality at a very affordable price.

Professional, on time, courteous, bilingual, they really know what they are doing, happy, they go the extra mile, highly recommend, the result was/is excellent.

Great service! They are awesome and did an amazing job on my backyard concrete. It had soo many grease stains but they were able to get most of out. It looks amazing.
Our Latest

Articles & Tips
Why You Need to Get Your Solar Panels Cleaned

Just like a car or a boat that's well maintained and serviced regularly, our windows need to be clear and clean as well. The same goes for the way we approach solar panels. When we maintain our solar panels in excellent condition, they'll perform at their […]

How To Clean Stucco

Stucco is a classic mainstay of San Diego architecture for homes and businesses. It's a strong, versatile material that holds up well with proper maintenance. If you'd like to get your stucco back to peak form, keep reading for how to clean stucco. Pressure washing is the […]
---
Latest Projects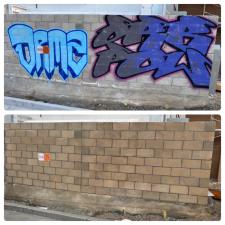 Nestled along the picturesque coast of Southern California, San Diego is a city of stunning landscapes, cultural diversity, and vibrant neighborhoods. However, just like any urban area, San Diego faces the challenge of graffiti, which can significantly impact its charm and allure. This is where the […]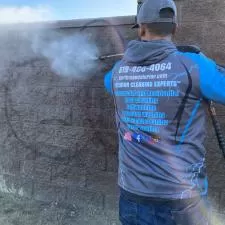 Are you looking to rejuvenate the beauty of your home or business in sunny San Diego? Look no further than the incredible benefits of hiring Northman Exteriors! Preserve that Coastal Charm: Living near the ocean has its perks, but the salty air and moisture can take a […]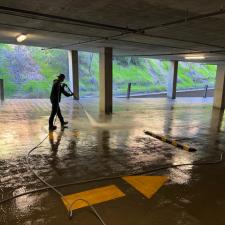 A parking garage is an essential part of any commercial or residential building in San Diego. It provides safe and secure parking for tenants, visitors, and customers. However, over time, parking garages can become dirty, stained, and unsightly due to constant exposure to dirt, dust, and […]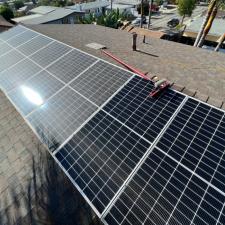 The sunny town of Poway, California was known for its great outdoors, gorgeous views, and ideal weather, but it was also the perfect place to make use of the abundant sunshine. With many homes in the town opting for solar panel installations on their rooftops, it […]