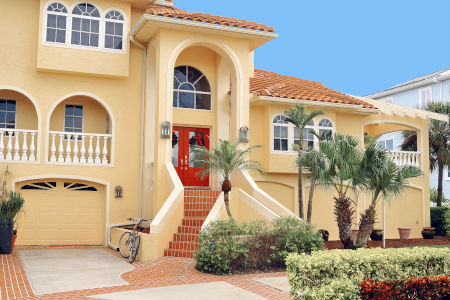 Are you seeking a premium clean for your Rancho Santa Fe home? Try pressure washing from Northman Exteriors. We wash away dirt, mold, and grime from all your outdoor surfaces. From windows to fences, we can clean them all. Got a paver walkway or patio you'd like sealed? We can do that, too. From big to small, there's no job we can't handle, so call us today.
Life in Rancho Santa Fe is like living in paradise. To keep your home here looking its best, consider preventive cleanings to prevent dust and organic growth from taking foot. If you have an outdoor deck, for example, consider pressure washing every year for the best results. Windows should be soft washed every month to two months, and fences can go up to five years between washings. For more information on how to maintain your property's look, call Northman Exteriors today.
We offer so many services, including:
Paver cleaning and sealing: Restores the color of your concrete pavers and adds a protective layer to the hardscape. Perfect for both new and older construction.
Roof cleaning: Soft washes clay tiles and other roofs. Protects your investment by removing harmful mold and algae.
Driveway cleaning: Arrive in style thanks to our driveway cleaning. It's a great step towards a total clean.
Solar panel cleaning: For the most bang for your solar buck, make sure your panels are 100% clean with our expert service.
Deck cleaning: Own or manage a restaurant? Get your patio ready for alfresco dining with our top-rated deck cleaning.
And much more. Do you have custom stonework? We'll gladly clean it. We love to go above and beyond to help the folks of Rancho Santa Fe keep their homes looking amazing. Call us today for a free consultation.
For pressure washing in Rancho Santa Fe, choose the best in the business.
When you choose Northman Exteriors, you're choosing quality. Call us for Rancho Santa Fe pressure washing that provides 100% customer satisfaction. Besides our first-class results, some other reasons to choose us, include:
Expertise: We can clean those hard to reach areas that drive you crazy.
Reliability: We do the job right in a timely manner, so you don't have to worry.
Total clean: Want to clean your whole property? We'll wash it all, from roof to fence.
Want to learn more? Keep reading our site or call us today for a free quote.
Keep your windows crystal-clear all year long. Our Rancho Santa Fe window cleaning is the service you've been waiting for.
Do you want clean windows all year long? Ask about regularly scheduled window cleaning. We'll soft wash your windows monthly, bimonthly, or however often you'd like. Soft washing is a gentle method of cleaning that coaxes out smudges with water and environmentally friendly detergent. Besides washing the glass, it also cleans spider webs and other debris from the moulding. Having it performed regularly keeps things looking great throughout the year.
Got a storefront in Rancho Santa Fe? We can clean your windows! Our experts will wash them to perfection in time for opening. Give passing shoppers a clear view of your display with crystal clear windows. It's a quick, simple way to enhance your business's appeal. Call Northman Exteriors today to learn more!
---
Latest Projects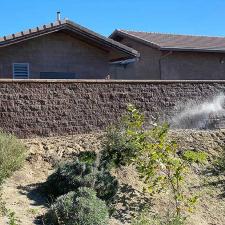 Many passing families who reside in the surrounding HOA communities were grateful to finally have the profanity graffiti removed from this wall located in Rancho Santa Fe, CA. Graffiti Removal […]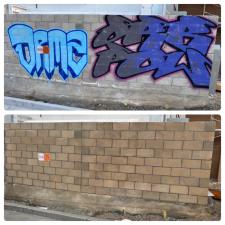 Nestled along the picturesque coast of Southern California, San Diego is a city of stunning landscapes, cultural diversity, and vibrant neighborhoods. However, just like any urban area, San Diego fac […]
Reviews & Testimonials on Northman Exteriors in Rancho Santa Fe, CA
There are currently no reviews or testimonials, check back soon!
Our Latest

Articles & Tips
Why You Need to Get Your Solar Panels Cleaned

Just like a car or a boat that's well maintained and serviced regularly, our windows need to be clear and clean as well. The same goes for the way we approach solar panels. When we maintain our solar […]

How To Clean Stucco

Stucco is a classic mainstay of San Diego architecture for homes and businesses. It's a strong, versatile material that holds up well with proper maintenance. If you'd like to get your stucco back to […]