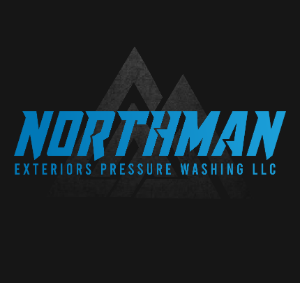 When you need a pressure washer in San Diego, Northman Exteriors is the one for you. We provide the best in pressure washing and paver resealing for homes and businesses throughout the area. Whether you've got a big job with lots of dirty surfaces or you just need a quick touch-up, we're the ones to call for spectacular results and premium customer service. Want to know more? Call us today for a free consultation!
At Northman Exteriors, we pride ourselves on offering a wide range of services for your home or business needs. Our pressure washing pros are #1 at lots of tasks, including:
Window cleaning: Experience a soft wash for the ultimate in clean windows.
Solar panel cleaning: Harness as much of the sun as possible with our help.
Paver cleaning & resealing: Keep your paver walkway or patio in tip-top shape.
Driveway cleaning: Park on the best! We'll get rid of oil spots and other stains.
Got a project you'd like completed, but you're not sure if we can do it? Contact us, and we'll talk about it! We strive to do whatever it takes to help San Diego homes and businesses look their best. To see what we mean, call us today for a free consultation.
If you own or manage a business in the area, you may be interested in our commercial pressure washing. We can revitalize the look of any building to get it ready for guests and customers. Need regular cleaning to keep windows and other parts in peak form? Our pre-scheduled washings will take care of everything. No matter what your needs, Northman Exteriors is your go-to solution. Take a look at some of the outdoor surfaces we can clean for your business:
Parking lots: From light poles to parking curbs, we'll clean it all to have your lot looking secure and inviting. Our pressure washer removes oil stains, scuff marks, tree debris, and more.
Display windows: Show off your best products through crystal clear windows. Our soft washing gently eliminates smudges and grime.
Restaurant patios: Want to get your outdoor dining area ready for the next rush? We clean mildew, dirt, and more off decks and patios!
Outdoor furniture: Give your guests a clean place to relax with our outdoor furniture cleaning. You'll be amazed at what a difference it makes!
We also clean commercial roofs, which help them look good and last longer. Got a flat commercial roof? Don't let water and other debris build-up and possibly damage the membrane. Let the pros clean it with a pressure washer. Do you have a slanted roof instead? We'll keep it clean, so you don't have to worry about safety concerns. Want to know more? Call Northman Exteriors today to ask about commercial roof cleaning and other services for your business.
No matter if you have a home or business, you'll love what our pressure washer can do for your exteriors. Whether it's been years since you've had a cleaning or you're just doing regular maintenance, we've got the skills and experience to deliver exactly what you want. And don't forget our paver cleaning & sealing service. For the best in outdoor cleaning, call Northman Exteriors today!
---
Continued Education Certificates
Our Latest

Articles & Tips
Why You Need to Get Your Solar Panels Cleaned

Just like a car or a boat that's well maintained and serviced regularly, our windows need to be clear and clean as well. The same goes for the way we approach solar panels. When we maintain our solar panels in excellent condition, they'll perform at their […]

How To Clean Stucco

Stucco is a classic mainstay of San Diego architecture for homes and businesses. It's a strong, versatile material that holds up well with proper maintenance. If you'd like to get your stucco back to peak form, keep reading for how to clean stucco. Pressure washing is the […]