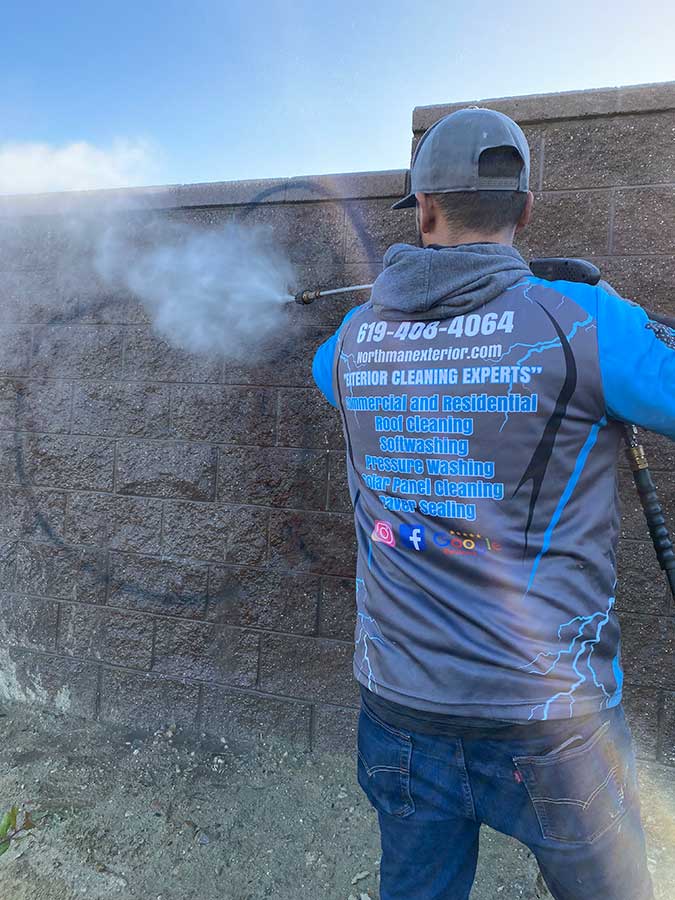 Are you looking for graffiti removal in San Diego? Look no further than Northman Exteriors. We'll rid your home or business of graffiti, whether it's on brick, concrete, or some other surface. As experienced locals who know how to revitalize classic buildings that have fallen into disrepair, you'll want us to deal with your graffiti. Spray paint, permanent markers, and other stains will be gone in no time. Want a free quote to see how we compare? Call Northman Exteriors today!
Graffiti is no laughing matter. To get vandalized surfaces as clean as possible, call for graffiti removal within 24 hours. Not only is it easier to remove when it's new, but it also makes it less likely to be a target for more graffiti. For pressure washing you can count on when time is of the essence, call Northman Exteriors today. We'll get your walls and other areas back in top shape so you can get back to business. We know the optimum way to work with many exteriors, including:
Brick: Graffiti removal from brick is ideally done quickly since the masonry is porous. We use a medium amount of pressure and environmentally friendly cleaners to work our magic.
Concrete: High pressure is effective on concrete, but it must be used carefully, since lingering on one spot or using the wrong nozzle can puncture the surface.
Wood: Wood is one of the more challenging materials to reclaim from graffiti. We'll go above and beyond to get it as clean as possible. Call for a consultation.
Plus, when you go with Northman Exteriors, you'll have peace of mind knowing that you chose the best. Call us today for San Diego graffiti removal you can depend on.
Got other parts of your home or business you want cleaned as well? We can do that, too. One of our top choices is building washing. Typically, this means cleaning the siding, windows, gutters, and entryways of your commercial building. We use a mix of soft washing and traditional pressure washing, depending on the surface. It's the best way to get an eye-catching clean and boost curb appeal.
There are lots of reasons to choose Northman Exteriors for your property-cleaning needs. Some of them include:
Reliability: We'll get it clean on time, every time.
Quality: Our results speak for themselves. Check out our online gallery to see past work.
Safety: Cleaning roofs and other surfaces can be hazardous work, so leave it to the pros.
Plus, we always put the customer first. That means doing whatever it takes to leave you satisfied, including cleaning custom stonework and special requests. Want to make sure your place stays clean all year long? As about our regularly scheduled service. Roofs should be cleaned yearly, windows every month or two, and solar panels every six months. Never again worry about having to schedule these cleanings each time they're due. Instead, set appointments with us for automatic cleaning. That way, you can focus on other things while we get to work, keeping your business beautiful. Want to know more? Call us today for a free estimate!
---
Latest Projects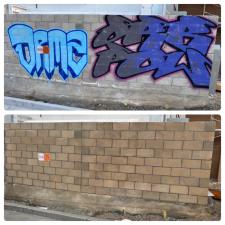 Nestled along the picturesque coast of Southern California, San Diego is a city of stunning landscapes, cultural diversity, and vibrant neighborhoods. However, just like any urban area, San Diego faces the challenge of graffiti, which can significantly impact its charm and allure. This is where the […]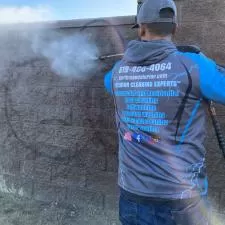 Are you looking to rejuvenate the beauty of your home or business in sunny San Diego? Look no further than the incredible benefits of hiring Northman Exteriors! Preserve that Coastal Charm: Living near the ocean has its perks, but the salty air and moisture can take a […]
Our Latest

Articles & Tips
Why You Need to Get Your Solar Panels Cleaned

Just like a car or a boat that's well maintained and serviced regularly, our windows need to be clear and clean as well. The same goes for the way we approach solar panels. When we maintain our solar panels in excellent condition, they'll perform at their […]

How To Clean Stucco

Stucco is a classic mainstay of San Diego architecture for homes and businesses. It's a strong, versatile material that holds up well with proper maintenance. If you'd like to get your stucco back to peak form, keep reading for how to clean stucco. Pressure washing is the […]