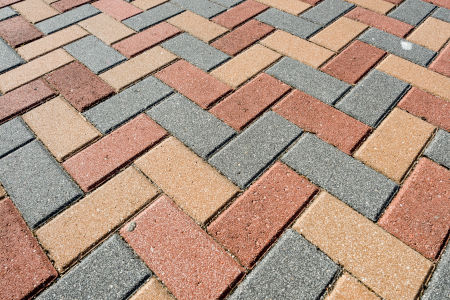 Are you ready for the cleanest house ever? For pressure washing in Otay Ranch, that's a cut above the rest, call Northman Exteriors today. You'll love the way we get your Spanish-style or other types of home to look absolutely stunning. Besides cleaning your house, pressure washing also protects your investment by removing harmful debris and organic growth. Whether you own a home or business in Otay Ranch, we're the pros for you. Ready to get started? Call us today for a free consultation.
Otay Ranch is a great place to raise a family. With modern housing and great schools, it's easy to see why people choose to own a home or business here. But keeping a local property clean can be challenging, as the dust and lack of rain add up to dirty surfaces. That's why you should trust us for pressure washing your property clean. We use soft washing to clean delicate material like clay and asphalt tiles. It's the perfect way to preserve your building's integrity and have it looking spotless. Ask us about our soft wash to see if it's right for you.
To experience the ultimate in Otay Ranch pressure washing, give us a call today.
There are lots of reasons why you should choose us for your pressure washing needs, including:
Equipment: Instead of renting or buying a pressure washer, leave it to us.
Safety: Some parts, like working on a roof, are hazardous business best left to the experts.
Quality: You'll get a big-time clean with results that speak for themselves.
Customer service: We put your needs first and always do the job in a timely manner.
In addition, when you choose us for pressure washing, we can clean almost any part of your property. One of our most recommended services is solar panel cleaning. If you're taking advantage of all the sunshine in Otay Ranch to charge your solar cells, you'll want to make sure the panels are clean. This prevents smudges and debris from dimming the incoming light. Clean ones also look a lot better, so call us today to learn more!
One of our specialties is Otay Ranch window cleaning. Call us to see what it's all about!
When having your windows soft washed, you've got a couple of options in terms of how often you get it done. A one-time clean is a good way to get rid of old layers of grime to see how nicely things are holding up underneath it. If you're getting the place in shape to sell it, this is a decent way to go. And if this is your first time calling on our services, it's an excellent way to see what a difference we can make for your home's aesthetic.
However, for best results, consider regularly scheduled cleanings. This means we'll soft wash your Otay Ranch windows on a regular basis. This could be every month or every other month. It keeps things looking great all year long in addition to washing away damaging organic growth. It's a great way to "set it and forget it" and not have to worry about your home or business windows getting dingy. To learn more about how one-time washing or regularly scheduled window cleanings can help make your property look awesome, call Northman Exteriors today!
Reviews & Testimonials on Northman Exteriors in Otay Ranch, CA
There are currently no reviews or testimonials, check back soon!
Our Latest

Articles & Tips
Why You Need to Get Your Solar Panels Cleaned

Just like a car or a boat that's well maintained and serviced regularly, our windows need to be clear and clean as well. The same goes for the way we approach solar panels. When we maintain our solar […]

How To Clean Stucco

Stucco is a classic mainstay of San Diego architecture for homes and businesses. It's a strong, versatile material that holds up well with proper maintenance. If you'd like to get your stucco back to […]