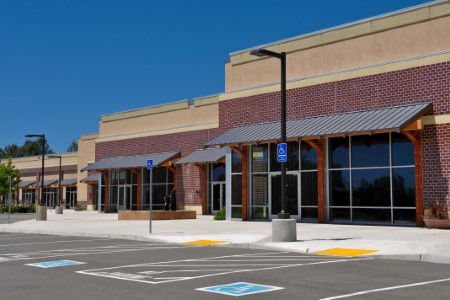 Are you looking for a better way to keep your property clean? Call Northman Exteriors today for Rancho San Diego pressure washing that's a cut above the rest! We clean homes and businesses throughout the area with an emphasis on quality results and good customer service. Whether you just need one part washed or a total cleaning, call us today!
Rancho San Diego is a great place to raise a family. The beautiful homes and awesome views make it easy to see why people choose to live, work, and play here. To keep things looking great, ask about regularly scheduled service for superior pressure washing. We'll automatically return during a timeframe of your choice for key areas like windows, roofs, and decks. We also offer one-time cleans to get things in shape. Either way, you'll love what we do, so call us today for a free consultation!
You'll be amazed at how many choices we offer for Rancho San Diego pressure washing.
As the top-rated pressure washer in Rancho San Diego, we offer many services, including:
Paver cleaning and sealing: Nothing protects your paver stones like our paver cleaning and sealing. We'll help lock out dirt, water, and insects for years.
House washing: Interested in a big-time clean? Our house washing gets your siding, windows, and other areas clean. Get it after a roof clean for a total building clean.
Solar panel cleaning: Maximize that light! Sunlight reaches solar cells better with clean panels. We'll get them spotless, so they look great and work perfectly.
And much more. Got custom work or other special surfaces? Let us know, and we'll see if we can help!
Love having crystal-clear windows? Call us today for Rancho San Diego window cleaning.
There's nothing like spotless windows to boost curb appeal. Clean windows also last longer, as regular washing prevents small particles from boring into surfaces and weakening them. If you want the cleanest windows around, call Northman Exteriors. Our soft washing uses environmentally friendly cleaners to soak and rinse away pollen, mildew, and other impurities to leave you with sparkling clean panes and exterior frames.
Own or manage a business in Rancho San Diego? We clean display windows, picture windows, and more so that you'll be in prime shape when it's time to open. After we clean the windows, we can also finish the whole storefront if you like. Outdoor benches, sidewalks, and other areas all look spectacular after a pressure washing. Your guests will notice, too. For an eye-catching clean you'll be proud to show off, call Northman Exteriors today.
Pressure washers are efficient, powerful tools for cleaning surfaces. For best results, go with the pros for your pressure washing needs. The benefits of hiring a contractor include:
No equipment to buy or rent. No cleaners to purchase.
Pros know the right settings and techniques for a wide range of exteriors.
No need to worry about ladders or overhead lines.
Many warranties require regular cleaning to stay valid.
And when you go with Northman Exteriors, you're getting the added benefit of awesome customer service. We love helping Rancho San Diego look its best, so call us today to see how we can help you!
---
Latest Projects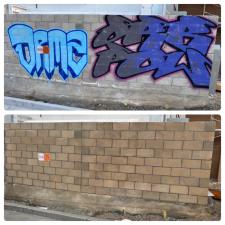 Nestled along the picturesque coast of Southern California, San Diego is a city of stunning landscapes, cultural diversity, and vibrant neighborhoods. However, just like any urban area, San Diego fac […]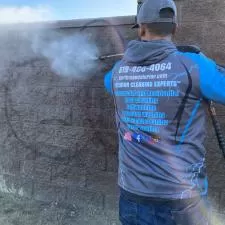 Are you looking to rejuvenate the beauty of your home or business in sunny San Diego? Look no further than the incredible benefits of hiring Northman Exteriors! Preserve that Coastal Charm: Livi […]
Reviews & Testimonials on Northman Exteriors in Rancho San Diego, CA
There are currently no reviews or testimonials, check back soon!
Our Latest

Articles & Tips
Why You Need to Get Your Solar Panels Cleaned

Just like a car or a boat that's well maintained and serviced regularly, our windows need to be clear and clean as well. The same goes for the way we approach solar panels. When we maintain our solar […]

How To Clean Stucco

Stucco is a classic mainstay of San Diego architecture for homes and businesses. It's a strong, versatile material that holds up well with proper maintenance. If you'd like to get your stucco back to […]