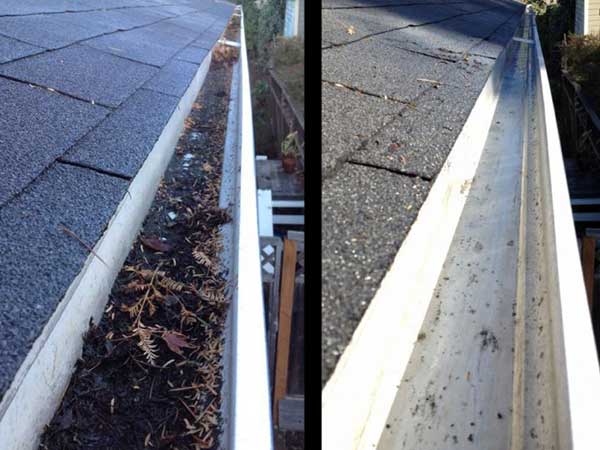 Does the never-ending battle of cleaning your house have you tired? Let the pros at Northman Exteriors handle your San Diego gutter cleaning so you can focus on more important things! We'll get your gutters clean both inside and out for maximum looks and functionality. Boost your curb appeal and protect your investment with the top-rated cleaning service in the area. Don't let your gutters look less than amazing - call Northman Exteriors today!
Having your gutters cleaned on a regular basis is a great way to keep mildew and other stains from building up. It also prevents too much debris from clogging the interior gutters. Sign up for regularly scheduled gutter cleaning from our pressure washing specialists. It's the easy way to make sure your gutters look good all year long. Regular service is also available for other exteriors such as windows, roofs, driveways, and more. Want to learn more? Call Northman Exteriors today.
Pressure Wash Your Gutters Inside and Out
Clean on the inside, clean on the out - when you call us for gutter cleaning, you'll get free-flowing gutters that also look great. Pressure washing is a versatile tool that can dislodge leaves and other matter from the inside of gutters before switching to a gentler pressure setting for brightening the outside. Mildew, drip stains, and other blemishes can be very unsightly, but Northman Exteriors has the tools and experience to get the job done right. Call us today for a free estimate!
Besides gutter cleaning, we also offer roof cleaning throughout San Diego. Don't let mold or other stains take over your roof. Call us to get it clean. Is your roof already looking good? Experts recommend a yearly cleaning to keep it in top shape. We clean many types of roofs, including:
Clay tiles: Our soft washing works, as well as hand washing, only much faster.
Commercial roofs: We clean single membrane roofs, low sloped roofs, and more.
Metal roofs: Metal roofs can be especially dangerous to work on because of slipperiness. Let us handle the job instead.
And more. In addition, we can also clean other parts of your property in the same session. Some of the other services we offer include window soft washing, paver sealing, graffiti removal, and more. There's no job that's too tough or too delicate for our pressure washer pros, so call us today. Want to learn more? Keep reading our site to see all we have to offer or visit our Facebook page to send us a message.
As a local small business, Northman Exteriors is proud to do whatever we can to help our friends and neighbors in the San Diego community realize their vision for their home or property. That means getting windows sparkling, siding mildew free, and driveways gleaming, but it also means going above and beyond to let our customers know they're #1. If you have custom stonework you want cleaned or other special requests, just let us know, and we'll be happy to accommodate you. Thank you for letting us give your homes and businesses the clean they deserve!
---
Latest Projects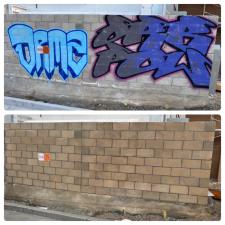 Nestled along the picturesque coast of Southern California, San Diego is a city of stunning landscapes, cultural diversity, and vibrant neighborhoods. However, just like any urban area, San Diego faces the challenge of graffiti, which can significantly impact its charm and allure. This is where the […]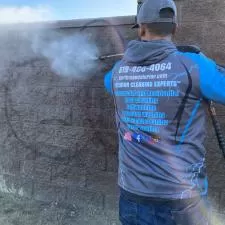 Are you looking to rejuvenate the beauty of your home or business in sunny San Diego? Look no further than the incredible benefits of hiring Northman Exteriors! Preserve that Coastal Charm: Living near the ocean has its perks, but the salty air and moisture can take a […]
Our Latest

Articles & Tips
Why You Need to Get Your Solar Panels Cleaned

Just like a car or a boat that's well maintained and serviced regularly, our windows need to be clear and clean as well. The same goes for the way we approach solar panels. When we maintain our solar panels in excellent condition, they'll perform at their […]

How To Clean Stucco

Stucco is a classic mainstay of San Diego architecture for homes and businesses. It's a strong, versatile material that holds up well with proper maintenance. If you'd like to get your stucco back to peak form, keep reading for how to clean stucco. Pressure washing is the […]