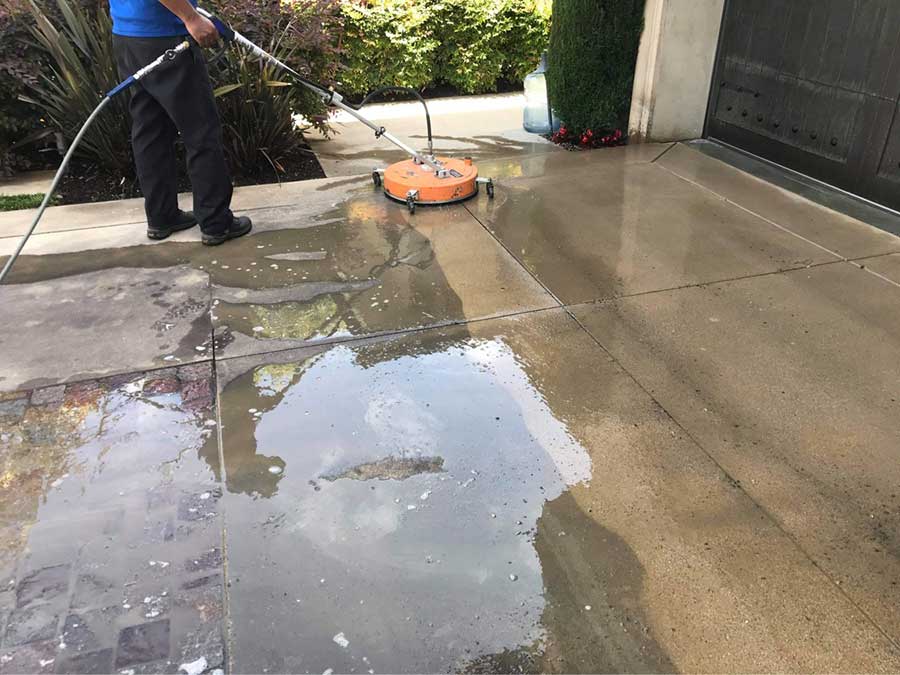 Are you ready for the ultimate driveway cleaning? Call Northman Exteriors today for driveway cleaning in San Diego that you'll love! We offer superior pressure washing and paver sealing with an eye on total customer satisfaction. Whether you need a one-time deep cleaning or regular service, we're the ones for you. Call us today for a free quote. You'll be glad you did!
You deserve a driveway free of oil spots and scuff marks. A clean driveway is the perfect detail for a beautiful home, and nothing gets them as clean as our reliable pressure washing. You'll be amazed at the way our expert technique eliminates even the toughest stains. Own or manage a business? Hire us to wash your parking lot. We'll revitalize the look of your parking curbs, light pole bases, and other features.
When you choose us for driveway cleaning, you're getting more than just excellent customer service. Here's a list of some other reasons why Northman Exteriors are the ones to call:
Reliability: You can always depend on us to do the job right. Check out our online reviews or view a gallery of our recent projects.
Quality: When you get our driveway cleaning, you'll love the results. Nobody is as careful or thorough as we are.
Safety: There's no need to worry about slips or falls when you go with the pros. We take care of it all, so you don't have to!
Plus, lots of warranties require regular cleaning to stay valid. Using our service is a great way to accomplish this! If you'd like to know more, call Northman Exteriors today for a free consultation!
Driveway Cleaning Benefits
Quick Cleaning - Pressure washing is easily one of the fastest cleaning methods out there, and before you know it, our team of skilled professionals can remove those worn in stains and accumulated dirt to leave your driveway looking as beautiful as the day it was first installed once more. This can save you hours over the more traditional method of scrubbing your driveway with more standard cleaning solutions.
Cost-Effective - Whether you realize it or not, your driveway still plays a part in the overall value and visual appeal of your home, and as such, you want to make sure you're protecting your investment. In terms of cleaning solutions for your driveway surface, pressure washing is easily one of the most cost-effective methods on the market. In addition to being highly affordable, it's also a fairly quick process, meaning that you won't be stuck waiting around the house for hours on end for our team of professionals to finish the job. Additionally, pressure washing can be a very inexpensive way to enhance the overall value of your house, as your home value could very well go up just from having your driveway surface cleaned off thoroughly.
Eco-Friendly - When it comes to cleaning your driveway's surface, you might be slightly concerned about the thought of harsh cleaning chemicals running from your concrete and onto your lawn or into your garden, but fortunately, this isn't something that you need to be concerned about. Our team of pressure washing professionals utilize a number of gentle detergents and other cleaning solutions that aren't harmful to the environment. This allows you to get the quality clean you need for your driveway without risking exposing your plant life to harsh and abrasive cleaning chemicals in the process.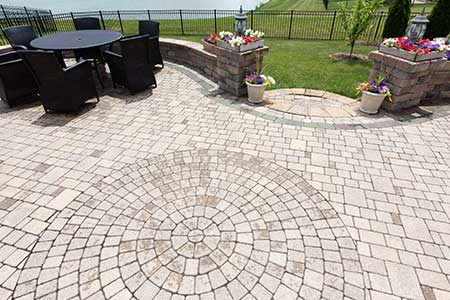 We've got lots of other services besides driveway cleaning. One of our top choices is paver cleaning. If you own a paver walkway or patio, you already know what a sturdy, attractive option it is for outdoor construction. Let us keep it looking great! If your pavers are new, you may want to apply sealant. We can do this for you after we clean it. It's a dependable way of protecting your paver stones for up to five years.
If your paver stones are older, our pressure washing will restore their color and get rid of debris. Need to reseal them? We can do that, too! No matter what your paver needs, we'll get your hardscape back to premium form in no time. Call us today for a free quote!
Interested in regularly scheduled service? Think about this: Experts recommend different surfaces get cleaned at different intervals. For asphalt shingle roofs, an annual cleaning is best. For windows, every month to two months is ideal. Got a fence you want to keep in good shape? You'll want to pressure wash every three to five years. As you can see, this is a lot to keep track of. Instead of worrying about the various timelines, have Northman Exteriors take care of everything!
Our scheduled services allow you to "set it and forget it," as we'll make sure your surfaces are cleaned at the proper time. This keeps things looking top-notch and prevents moldy buildup. For more information about this and other services, call Northman Exteriors today!
Our Latest

Articles & Tips
Why You Need to Get Your Solar Panels Cleaned

Just like a car or a boat that's well maintained and serviced regularly, our windows need to be clear and clean as well. The same goes for the way we approach solar panels. When we maintain our solar panels in excellent condition, they'll perform at their […]

How To Clean Stucco

Stucco is a classic mainstay of San Diego architecture for homes and businesses. It's a strong, versatile material that holds up well with proper maintenance. If you'd like to get your stucco back to peak form, keep reading for how to clean stucco. Pressure washing is the […]