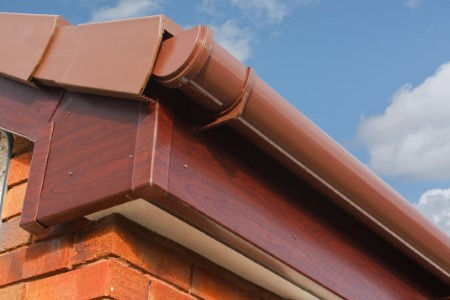 It's that time of year again - time for cleaning dirty home exteriors! If you're ready to get a spectacular clean for your Casa de Oro-Mount Helix home or business, call Northman Exteriors today for pressure washing. We clean all sorts of surfaces, including stucco siding and windows. There's no job too tough or too delicate for our pressure washer pros, so call us today for a free consultation!
Sunny skies and lovely hills are just part of what makes Casa de Oro-Mount Helix a great place to live. If you own a home or business here, we can help protect your investment by getting rid of harmful organic growth with pressure washing. Some of the parts of your home that we can clean include:
Driveways: No need to suffer oil stains any longer. Our driveway cleaning is the best in the business.
Siding: We can clean stucco as well as other siding materials. Ask about our house washing to clean the siding plus some other sections.
Pavers: Got a paver walkway or patio? Our paver cleaning & sealing will restore color and help protect it for years to come!
Plus, much more. If you've got a cleaning project in mind, call us today for a free estimate.
To give your home or business the cleaning it deserves, try our Casa de Oro-Mount Helix pressure washing today.
When choosing who to hire for pressure washing, there are a few important things to keep in mind. The first is whether or not they have a good reputation. Check out their online reviews and Facebook page to see how highly they're rated. Next, give them a call and ask a few questions. How's their customer service? Are they knowledgeable about what they do? They should be able to answer any questions about what surfaces they clean, how they protect the surrounding landscaping and other issues.
If you want a top-rated pressure washing in Casa de Oro-Mount Helix with results that speak for themselves, call Northman Exteriors. You'll love the way we clean roofs, solar panels, storefronts, restaurant patios, and more. Don't put up with grime, mold, and debris littering your property. Call us today for a free estimate and to get on the road to total building clean.
Be the envy of the neighborhood with Casa de Oro-Mount Helix window cleaning from Northman Exteriors. Call us to learn more!
Want to make your windows something to talk about? Try our window cleaning for Casa de Oro-Mount Helix today. Your home or business's windows will look dazzling after we're finished. Pollen on the glass and mildew on the exterior moulding will be a thing of the past, and the views from inside and out will both be amazing. The secret to our success is soft washing.
Soft washing uses environmentally friendly cleaners to soak and remove stains before a gentle stream of water rinses it all away. It's like a bubble bath for your windows, and you'll be so satisfied with the way it looks that you might want to sign up for regularly scheduled cleanings. Instead of having to make a new appointment every time you need window cleaning, we'll come out and clean them at a time that works best for you, be it every month, two months, or something else. This keeps dust from building up and helps ensure you have a beautiful home, no matter what time of year it is. Interested? Call Northman Exteriors today to get started.
Reviews & Testimonials on Northman Exteriors in Casa de Oro-Mount Helix, CA
There are currently no reviews or testimonials, check back soon!
Our Latest

Articles & Tips
Why You Need to Get Your Solar Panels Cleaned

Just like a car or a boat that's well maintained and serviced regularly, our windows need to be clear and clean as well. The same goes for the way we approach solar panels. When we maintain our solar […]

How To Clean Stucco

Stucco is a classic mainstay of San Diego architecture for homes and businesses. It's a strong, versatile material that holds up well with proper maintenance. If you'd like to get your stucco back to […]