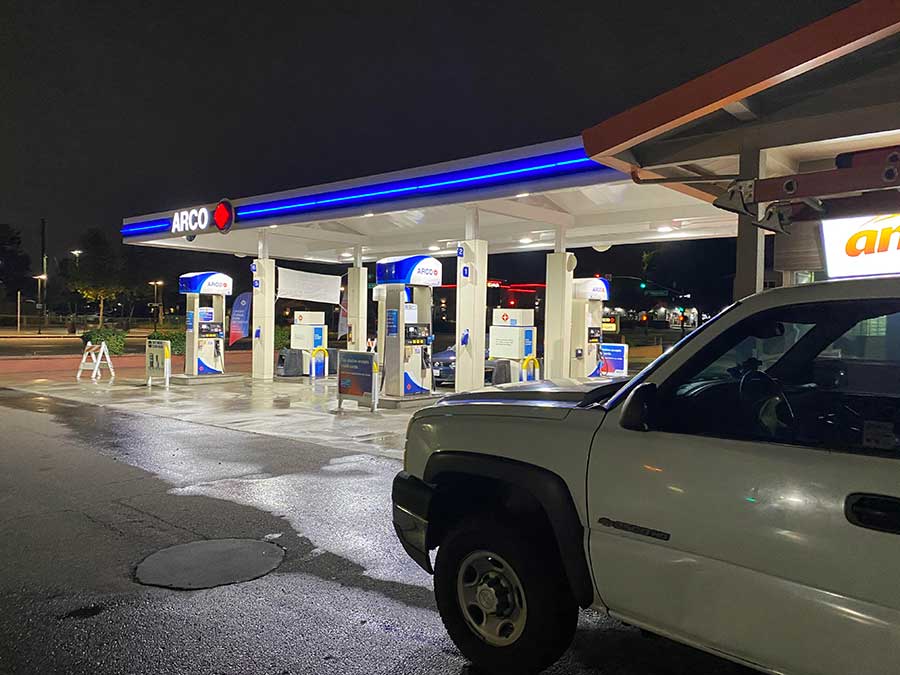 Want to get your storefront in top shape in time for opening? Call us for storefront cleaning in San Diego you can be proud of! You'll love the way we clean your business, and your customers will, too. Whether you want a one-time clean to get things in shape or regular service, so things always look amazing, call Northman Exteriors today for a free consultation!
Owning a shop in San Diego keeps you busy enough without having to worry about storefront cleaning. Leave the hard work up to us and our pressure washing. Here are some of the benefits:
Total clean: A freshly washed storefront includes the front sidewalk and steps.
More inviting: Sparkling clean windows help show off your product displays.
Nicer stroll: Get gum and scuff marks off the sidewalk in front of your place.
Protect investment: Eliminate mildew and other organic growth to help prevent damage.
And more. While we're there, you might be interested in our building washing. This service completes the work started with the storefront cleaning and expands it to include the other sides of the building. This clean is so impressive, you'll wonder why you never got it before! So, boost your curb appeal and brighten your building's presence with a visit from Northman Exteriors. Call us today!
Another top-rated service for stores, office buildings, and other commercial properties in San Diego is our roof cleaning. Roofs should be cleaned regularly to keep them looking good and to prevent mold and debris from damaging the surface. However, going through the trouble of cleaning it yourself is time-consuming. There's also a safety issue to consider, as there is any time you work on a roof, because of ladders, overhead lines, and the danger of falls.
That's why you should go with the pros at Northman Exteriors. We can clean all types of roofs, including:
Clay tile roofs: This type of roof is very popular in San Diego. We soft wash them to perfection.
Asphalt shingles: Soft washing is also the best way to clean asphalt shingles and remove algae.
Commercial flat roofs: These roofs collect water and debris that we'll expertly wash away.
Metal roofs: Metal roofs present the added danger of being very slippery when wet. Leave cleaning them to us.
And when you choose Northman Exteriors to clean your business's roof, you'll be getting the #1 clean in San Diego. To learn more, click on our customer reviews or send us a message. We'll be happy to answer any questions you have and provide you with a free estimate.
At Northman Exteriors, we believe customer service should be at the core of everything we do. Helping San Diego stay beautiful is our mission, and we take every chance to go above and beyond for the shopkeepers, restaurateurs, salon owners, and more who help make this such an awesome place to live. No matter how tough your stains are or how long it's been since your property's had a thorough cleaning, our pros can revitalize it. Ready to get started? Call Northman Exteriors today!
Our Latest

Articles & Tips
Why You Need to Get Your Solar Panels Cleaned

Just like a car or a boat that's well maintained and serviced regularly, our windows need to be clear and clean as well. The same goes for the way we approach solar panels. When we maintain our solar panels in excellent condition, they'll perform at their […]

How To Clean Stucco

Stucco is a classic mainstay of San Diego architecture for homes and businesses. It's a strong, versatile material that holds up well with proper maintenance. If you'd like to get your stucco back to peak form, keep reading for how to clean stucco. Pressure washing is the […]