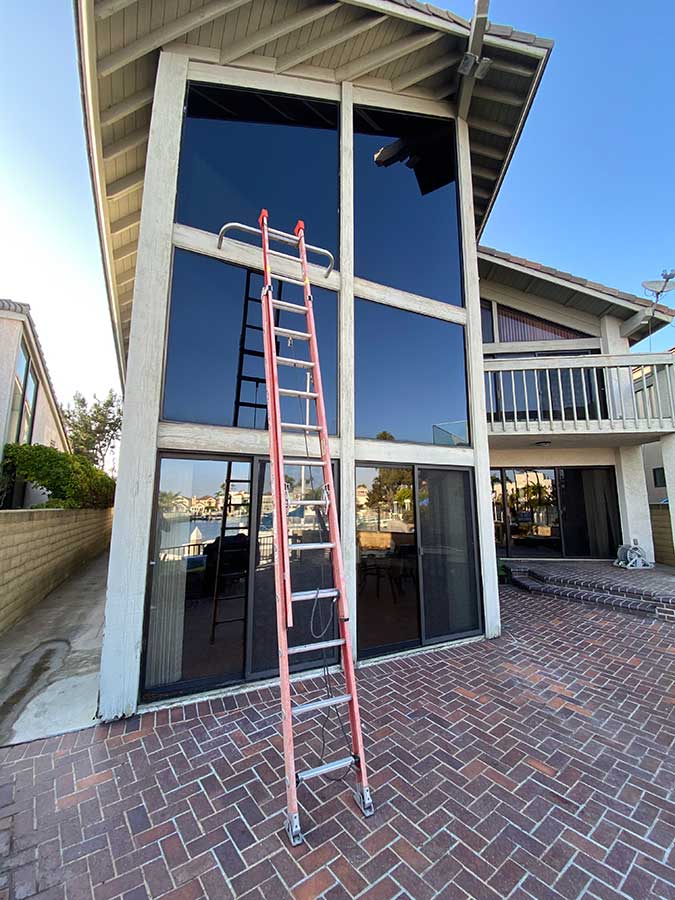 Are you looking for a total home clean that will leave you smiling? For window cleaning in San Diego, call Northman Exteriors and prepare to be happy! There's nothing like coming home to a gleaming set of windows. Own or manage a business? Your display windows will look amazing after a fresh clean. Want to know more? Call Northman Exteriors today for a free consultation.
The secret to our window cleaning is a multi-step method that uses environmentally-friendly cleaners. Some windows can be hard to reach, but we've got the right equipment and know-how to clean almost any area. If you want streak-free windows, call our experts for a free quote. You'll love the difference our window cleaning makes on your home or business.
Want to keep your panes clean all year long? We offer a regularly scheduled cleaning service to fit your needs. Some of its benefits include:
Convenience: Never again worry about having to schedule a cleaning.
Flexibility: We offer monthly service, bimonthly, or whatever works best for you.
Protection: Regular cleaning keeps small particles from becoming embedded.
Warranty: Some warranties require regular window cleaning to stay valid.
Not to mention, when you go with Northman Exteriors, you'll get the #1 clean available in San Diego. For windows that dazzle no matter what time of year it is, call us today!
We offer many other services besides window cleaning. One of our most highly recommended choices is house washing. This typically means cleaning your siding, windows, doors, and other areas found between the eaves and foundation. Depending on the material, we'll use a soft wash, low pressure, and regular pressure washing to get rid of mildew, dust, and other things that make you go "Yuck!"
When you see how well our house washing restores the look of your building, you'll want to get that same level of clean for every other part of your property. Don't worry, we can do that, too! From driveway to roof cleaning, you'll love the way it all looks when we're finished. When you go with the pros, you'll never have to worry about renting or buying any equipment. Leave the hard work to us for peace of mind that the job's done right.
For business owners and managers, check out our commercial services. Pressure washing is a great way to get your business in top shape. Some of our choices include:
Storefront cleaning: Get your entryway, picture windows, and more ready for the weekend rush with our expert service.
Building washing: Does your building need a bath? We'll wash it from top to bottom for a finish that wows.
Graffiti removal: With graffiti removal, it's best to work fast for optimum results. Call us for an estimate.
Plus, we can clean outdoor furniture, custom stonework, and more. We always go above and beyond for our customers, so let us know if you have any special requests. At Northman Exteriors, we value our community and take pride in helping people attain the look they've always wanted for their home or business.
Our Latest

Articles & Tips
Why You Need to Get Your Solar Panels Cleaned

Just like a car or a boat that's well maintained and serviced regularly, our windows need to be clear and clean as well. The same goes for the way we approach solar panels. When we maintain our solar panels in excellent condition, they'll perform at their […]

How To Clean Stucco

Stucco is a classic mainstay of San Diego architecture for homes and businesses. It's a strong, versatile material that holds up well with proper maintenance. If you'd like to get your stucco back to peak form, keep reading for how to clean stucco. Pressure washing is the […]