When your parking lot looks less than its best, it's time to bring in the #1 source of San Diego pressure washing. Call Northman Exteriors for top-notch parking lot cleaning in the San Diego area.
Vehicles leave all sorts of dirt, debris, stains, and grime on the surface of your parking lot. When those unsavory elements are left to simmer in the heat for a while, they age and degrade your parking lot a great deal. The only way to bring your parking lot back to life is with a thorough parking lot cleaning.
Parking Lot Cleaning You Can Trust In The San Diego Area
When you call our pressure washing pros for a parking lot cleaning, you can rest easy knowing that you'll get nothing less than the best in service. We clean your parking lot with care, and just like with our driveway cleaning service, we ensure your parking lot will look better than ever before when we're done.
Our parking lot cleaning service uses the same gentle technique we use to clean any exterior surface. We add more pressure to the water than if we were washing your house, but the pressure is still gentle, and we rely more on environmentally safe cleaning solutions to erase stains than blasting them away with pressure.
Don't Delay – Schedule Your Parking Lot Cleaning Today
Don't hold off on scheduling a parking lot cleaning service if your parking lot is looking the least bit rough. Reach out to us by giving us a call or filling out our online request form. Our pressure washing pros are standing by and ready to assist!
---
Latest Projects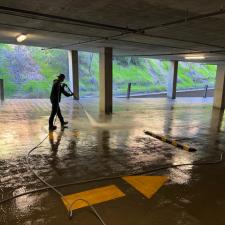 A parking garage is an essential part of any commercial or residential building in San Diego. It provides safe and secure parking for tenants, visitors, and customers. However, over time, parking garages can become dirty, stained, and unsightly due to constant exposure to dirt, dust, and […]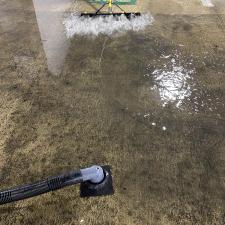 Oily Wastwater Reclamation It is recommended that Parking garages are maintained, and pressure washed at least once a year. There are a lot of different contaminants that can accumulate within the parking garage, such as oils, antifreeze, grease, and much more! Those contaminants […]
Our Latest

Articles & Tips
Why You Need to Get Your Solar Panels Cleaned

Just like a car or a boat that's well maintained and serviced regularly, our windows need to be clear and clean as well. The same goes for the way we approach solar panels. When we maintain our solar panels in excellent condition, they'll perform at their […]

How To Clean Stucco

Stucco is a classic mainstay of San Diego architecture for homes and businesses. It's a strong, versatile material that holds up well with proper maintenance. If you'd like to get your stucco back to peak form, keep reading for how to clean stucco. Pressure washing is the […]