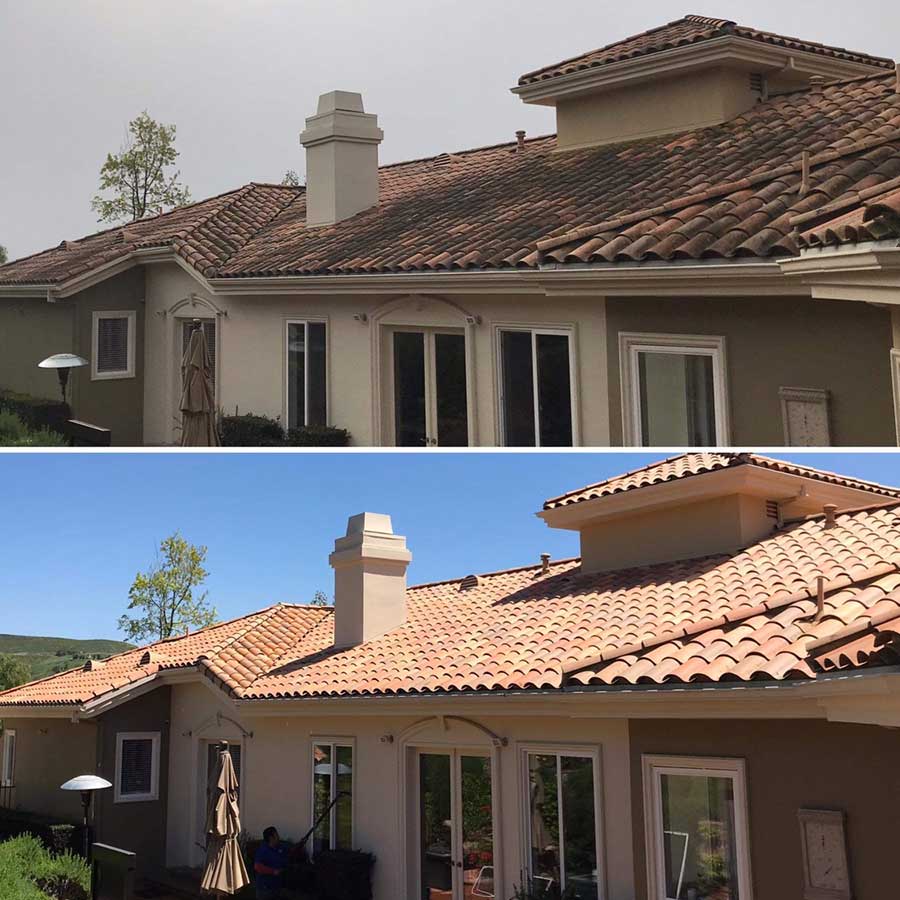 It's that time of year again! If you're ready to be wowed by roof cleaning in San Diego, call Northman Exteriors to see how we can revitalize your roof. Whether you're keeping ahead of the game with preventive maintenance or it's been a while, and you need a deeper clean, we've got the skills and equipment to do the job right. From big to small, residential to commercial, we're here to serve you. Call us today for a free consultation!
It doesn't matter how clean your home or business is if your roof is dirty! When the pressure washing pros at Northman Exteriors clean your roof, you're not only getting the #1 roof cleaning in town, you're also protecting your investment by eliminating organic growth before it has a chance to damage the surface. Got a commercial roof? Regular cleaning prevents water from pooling and washes away debris. No matter what kind of roof you have, we can get it clean.
Why You Need Soft Washing For Your Roof
Soft washing is low-pressure washing that relies on environmentally friendly cleaners to gently lift stains off of window glass and other surfaces. It's the method of choice for roof cleaning many types of materials, including:
Asphalt shingles: Soft washing maintains the classic look of asphalt shingles without blasting away roofing pellets.
Clay tiles: Soft washing gets clay tiles just as clean as hand washing but in far less time.
Wood shingles: Wood is a great affordable option for homeowners, but it does require more roof cleaning than other types.
In addition, soft washing is also a superior way to perform house washing. Our expert house washing will refresh the sides of your home for an all-around clean. Typically, this includes siding, windows, doorways, and anything else between the eaves and foundation. Got a stucco home? House washing eliminates pesky mildew and other stains. It also works fantastically on vinyl, metal, and other home surfaces. Call us for more information or to ask about a free consultation!
Pressure washers are powerful tools, but they can also be used to clean many delicate surfaces, providing that the right techniques and settings are used. For example, when pressure washing, be careful not to linger on one spot for too long or you could gouge the surface. Safety issues are another concern. Not only do you have to watch out for high pressure, but there are also slippage issues with wet floors and electrical lines to look out for when doing roof work. Finally, to use a pressure washer properly, trust the cleaning solution to do its work. Often, just one layer is enough to remove even tough stains, so be sure not to over-apply it.
Instead of worrying about all that (not to mention buying or renting the equipment), call the pros at Northman Exteriors. We know how to clean all sorts of properties, from small homes to big businesses. Plus, many warranties require regular cleaning to remain valid. A professional cleaning service is a great way to document this. If you'd like a free consultation for your San Diego home or business, then call us today! You'll be glad you did.
---
Latest Projects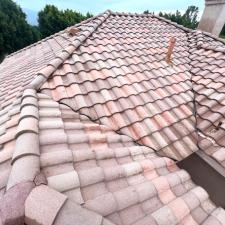 Are you looking for a reliable roof cleaning service in Chula Vista, CA? Look no further! We offer professional and affordable roof cleaning services that will make your roof look its best. Our experienced technicians will inspect and clean your roof in order to remove dirt, […]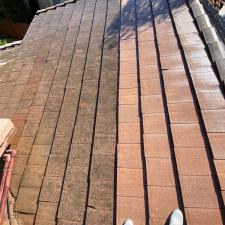 We were called out for this roof cleaning in Oceanside, CA. The customer wanted all the algae and mildew to be power washed off of the roof. It is important to have your roof cleaned and mildew free. It can prevent the bacteria from eating away […]
Our Latest

Articles & Tips
Why You Need to Get Your Solar Panels Cleaned

Just like a car or a boat that's well maintained and serviced regularly, our windows need to be clear and clean as well. The same goes for the way we approach solar panels. When we maintain our solar panels in excellent condition, they'll perform at their […]

How To Clean Stucco

Stucco is a classic mainstay of San Diego architecture for homes and businesses. It's a strong, versatile material that holds up well with proper maintenance. If you'd like to get your stucco back to peak form, keep reading for how to clean stucco. Pressure washing is the […]