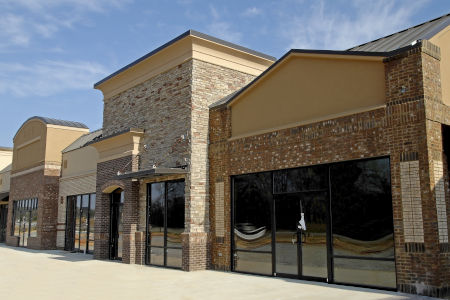 When it's time to clean, count on Northman Exteriors! We're the #1 choice for pressure washing in Carmel Mountain, and we're here to serve you. Homes and businesses alike look amazing after a top to bottom cleaning from the pros. Need just a small area cleaned? We can do that, too. From parking lots to picture windows, no job is too tough or delicate for our pressure washing.
Carmel Mountain is a great place to raise a family, start retirement, or simply enjoy the good life. With its suburban charm and mountainous backdrop, people quickly fall in love with the area's natural awes and man-made beauty. If you own a home or business here, you can count on Northman Exteriors to keep it looking spectacular. We do it all, from soft washings to heavy-duty cleanings. Some of our most popular services include:
Driveway cleaning: Cruise into a clean driveway after this top-rated service removes oil spots and other blemishes. We can clean commercial parking lots and other structures as well.
Roof cleaning: A clean roof looks good and lasts longer. We'll wash away moss and other organic growth.
Paver Cleaning & Sealing: Sealing your concrete pavers helps protect them. Enjoy evenings on your paver patio sealed by the pros!
In addition, we can also clean fences, decks, and more. Whether your property in Carmel Mountain is long overdue for a clean or simply in need of a quick touch-up, we're the ones to call. Contact us today for a free quote!
Carmel Mountain pressure washing is what we do best! Call us now to learn more.
Living here is like living in paradise, but the heat, dust, and wind can take their toll on outdoor exteriors. If you'd like to keep your home or business looking like new, consider regularly scheduled service. Suggested schedules range from every month or two for window exteriors to every year for house washings. Call us to discuss what works best for you.
Remember, when you choose the pros, there's no need to rent or buy any equipment or cleaners. You also don't have to worry about ladders or any safety concerns. We take care of everything! Customer service is our number one priority, so we'll make sure to do our work in a timely manner that minimizes disruptions to your day. Got custom work or special requests? Just let us know! We'll do whatever we can to accommodate them.
We offer top-quality Carmel Mountain window cleaning to get your windows sparkling.
A set of gleaming windows on your home or storefront is a great way to greet friends, neighbors, and customers. Our window cleaning is the best in the business, thanks to our soft washing. This method of washing uses environmentally friendly cleaners to soak smudges and grime to remove them. It's a safe and effective way to clean your exterior windowpanes and moulding. Try it today!
Part of what makes being a pressure washing contractor so rewarding is the satisfaction we get from helping our community look its best. From local stores to elegant households, we've cleaned all sorts of buildings and handled all manner of stains. To experience it for yourself, call Northman Exteriors today for pressure washing in Carmel Mountain. You'll be pleasantly surprised at how soon you can have spotless windows and a world-class roof. For more information, read our services pages.
Reviews & Testimonials on Northman Exteriors in Carmel Mountain, CA
There are currently no reviews or testimonials, check back soon!
Our Latest

Articles & Tips
Why You Need to Get Your Solar Panels Cleaned

Just like a car or a boat that's well maintained and serviced regularly, our windows need to be clear and clean as well. The same goes for the way we approach solar panels. When we maintain our solar […]

How To Clean Stucco

Stucco is a classic mainstay of San Diego architecture for homes and businesses. It's a strong, versatile material that holds up well with proper maintenance. If you'd like to get your stucco back to […]