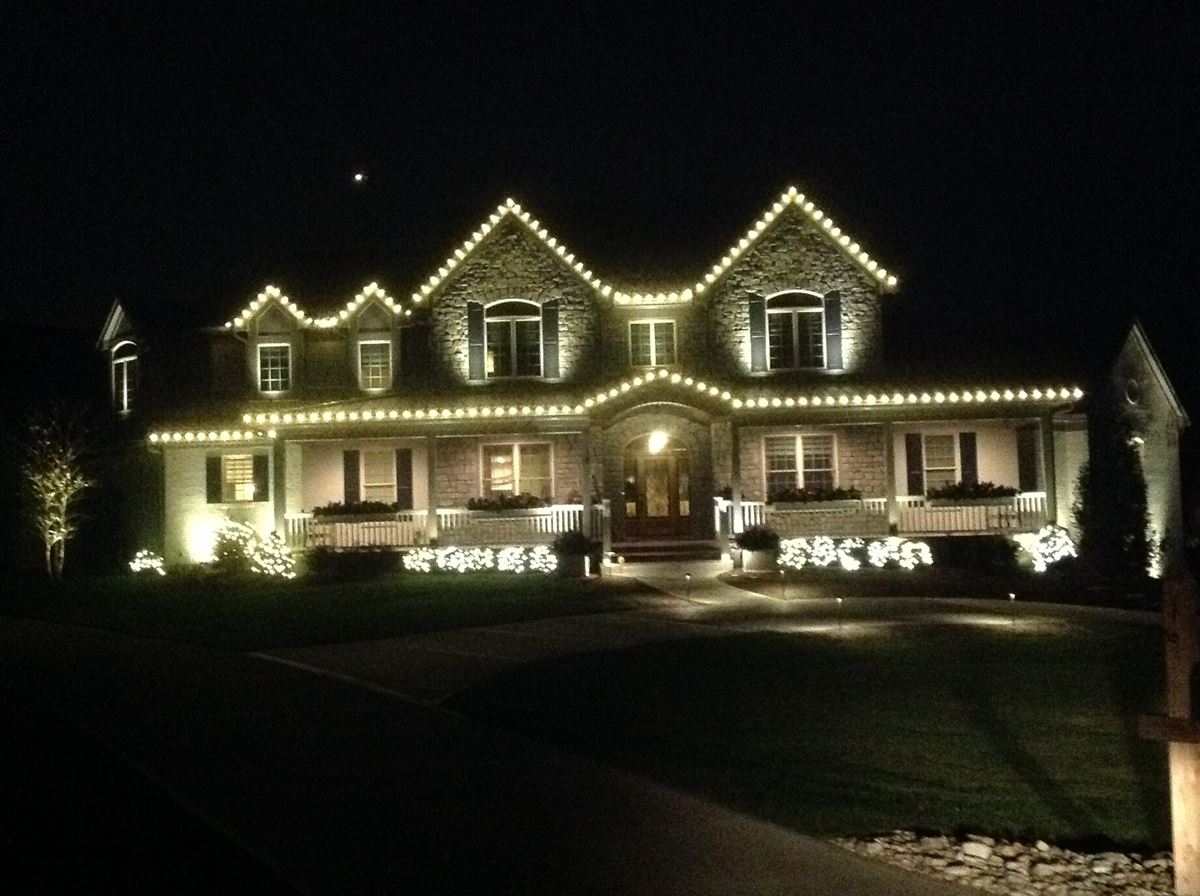 If you're on the hunt for a reputable Christmas lighting installer that services the greater San Diego region, then you're in luck, because Northman Exteriors is taking on new clients!
Ever since we opened our doors we've been committed to being the premiere holiday lighting installer in the area. Our clients love coming to us because they know that we're dedicated to ensuring their satisfaction, we're committed to producing unparalleled results, and we put safety and quality above all else. When you call our holiday lighting installer team, you can rest assured knowing you're in good hands.
You might think that Christmas lighting installation is a very simple, DIY project. The fact of the matter is that it's not only difficult, but also dangerous if you don't know what you're doing. You don't want to risk hurting yourself or damaging your home (especially during the already-hectic holiday season), which is why we encourage you to contact a holiday lighting installer to take care of you.
We have the experience, knowledge, and equipment necessary to make sure your home or commercial property looks amazing just in time for the holiday season, and you won't even have to lift a finger!
Read on to get a better understanding of our various holiday lighting specialties, and learn how you can take advantage of our amazing services today. If you have any further questions, we implore you to reach out to us sooner rather than later.
Our Residential Christmas Lighting Pros Make Your San Diego Holiday Season Set-Up Stress-Free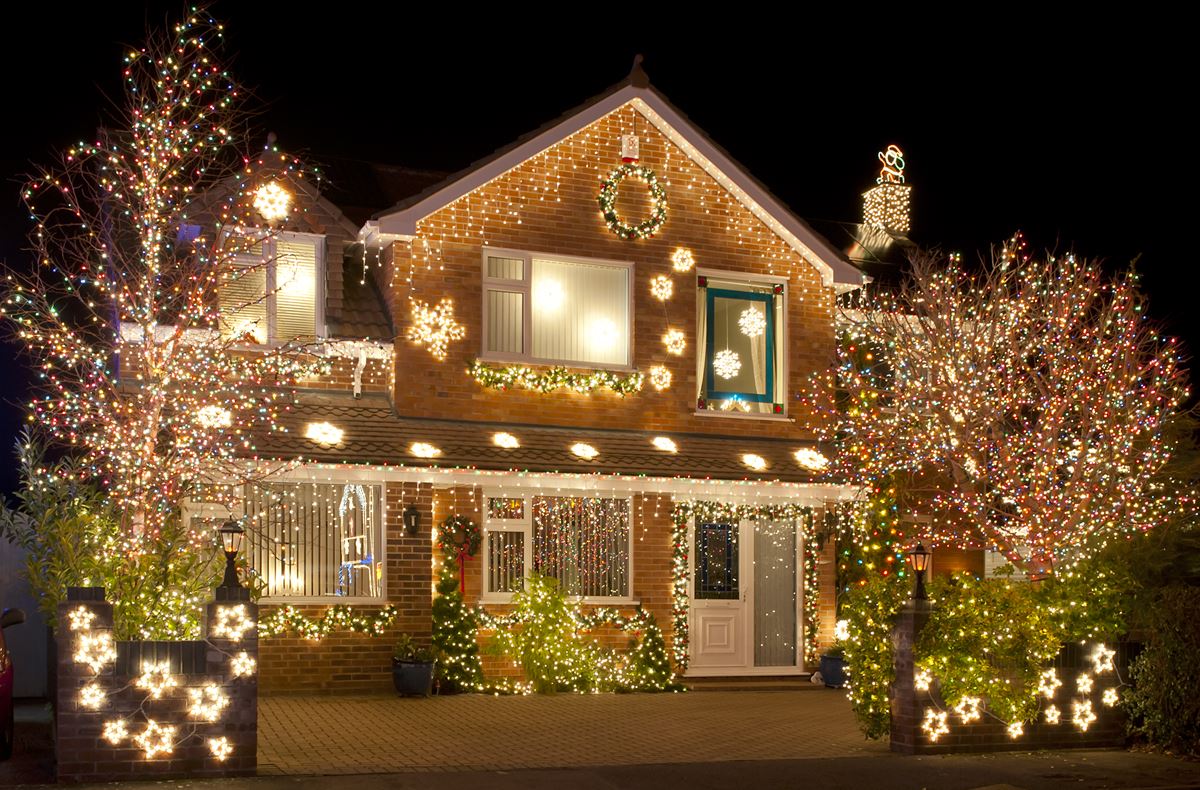 Need help with residential Christmas lighting in the greater San Diego region? Have no fear, because Northman Exteriors is ready to help you out!
Ever since we started our company we've been working hard to build our reputation as the premiere in residential holiday lighting. People love coming to us for their holiday lighting needs because they know we put safety and quality above all else. We also only deliver the best in terms of results, so you can have peace of mind knowing that your property will look absolutely amazing come holiday season.
In addition to residential holiday lighting, we also provide commercial holiday lighting services for our commercial property and business owners across San Diego. Whether you have a small, one-room office, or a sprawling apartment complex, you can turn to Northman Exteriors to get the job done.
Christmas Lighting Installation for Businesses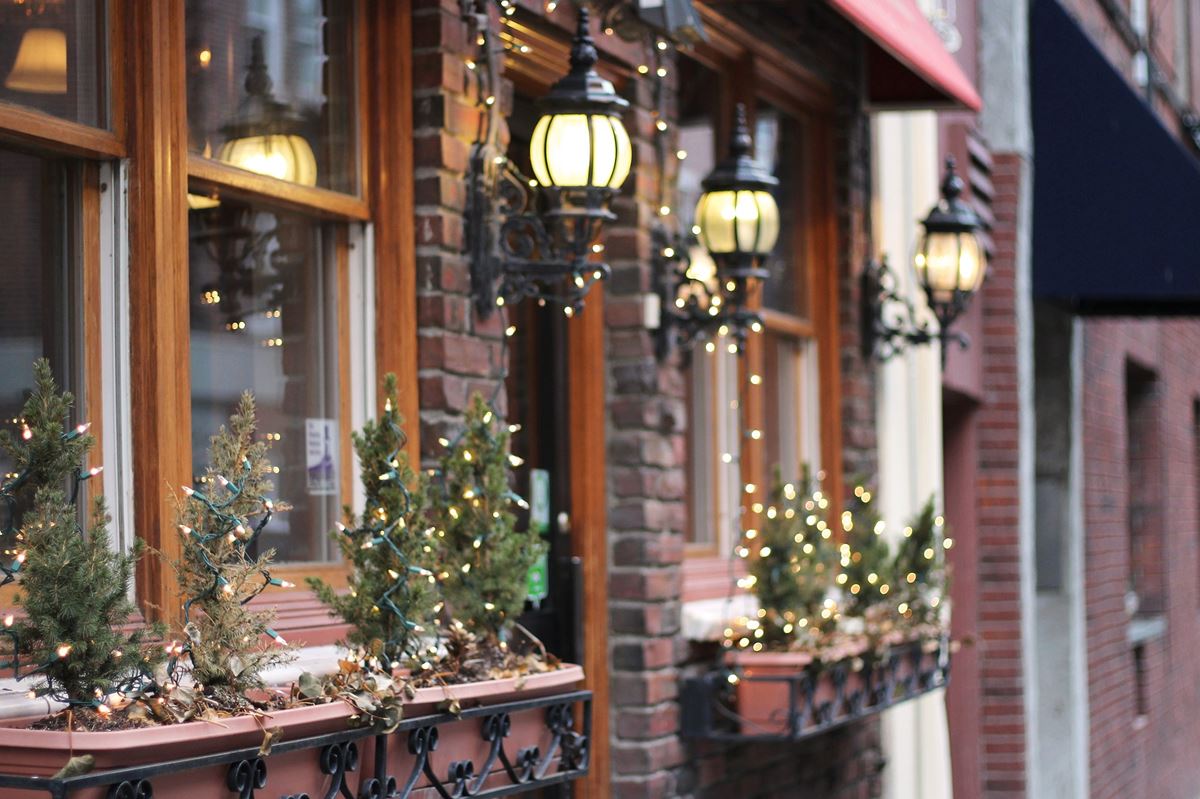 Setting up and installing holiday lighting and decor is an exhausting endeavor, and it's only worse when you own a commercial property or business. It's important that you don't put additional, unnecessary stress on yourself when managing a commercial property, so we recommend that you reach out to us as soon as possible to see how we can help.
Commercial Christmas Light Installation
As a commercial property owner, you already have enough on your plate to worry about holiday lighting. Instead of worrying about this daunting task, you should call in the experts to help out. When you call Northman Exteriors, you can rest assured knowing that we'll take care of all the hassle of Christmas lights, and you can focus on other aspects of your property. The Christmas season is stressful enough as it is; don't let yourself be burdened by extra worries such as holiday lighting.
Ready to find out more about our commercial holiday lighting services? Then don't wait. Call us at Northman Exteriors today and speak with a knowledgeable representative who will elaborate further on our holiday lighting in San Diego. We're waiting to take your call and to address all your questions and concerns.
Our Latest

Articles & Tips
Why You Need to Get Your Solar Panels Cleaned

Just like a car or a boat that's well maintained and serviced regularly, our windows need to be clear and clean as well. The same goes for the way we approach solar panels. When we maintain our solar panels in excellent condition, they'll perform at their […]

How To Clean Stucco

Stucco is a classic mainstay of San Diego architecture for homes and businesses. It's a strong, versatile material that holds up well with proper maintenance. If you'd like to get your stucco back to peak form, keep reading for how to clean stucco. Pressure washing is the […]