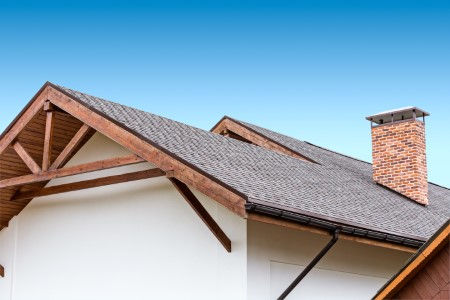 If you're ready for pressure washing in Rancho Penasquitos, call Northman Exteriors for the best! We're the #1 outdoor cleaning service for the entire area because of our commitment to customer satisfaction. From windows, roofs, and driveways, we clean it all. Need paver stones resealed? We can do that, too! No matter how big your home or business, we've got the skills and know-how for thorough cleaning in a timely manner. For a free consultation, call us today!
Rancho Penasquitos is a great place to raise a family. With awesome parks and charming neighborhood architecture, it's easy to see why "PQ" is such a lovely place to live. If you'd like to get your local home or business in top shape, try pressure washing. It's a versatile, powerful solution for all your outdoor cleaning needs. Got oil stains on your driveway? We'll get them out. Debris on your solar panels? Our gentle no-pressure wash will save the day. Whether you need a one-time cleaning or regular service, Northman Exteriors is the one for you! Call for a free quote.
For Rancho Penasquitos pressure washing you can count on, call 619-408-4064 today.
For a thorough clean in a timely manner, there's nothing like pressure washing. There are lots of ways it can make your Rancho Penasquitos home or business look amazing, including:
Stucco cleaning: Refresh the look of your stucco building with a visit from us.
House washing: We'll get rid of grime and dust from any type of siding.
Roof cleaning: From asphalt shingles to commercial roofs, you'll love our roof cleaning.
Gutter cleaning: We'll clean the inside and the outside of your gutters and downspouts.
Plus, we also offer paver stone cleaning and sealing! This is the perfect way to get your walkway, patio, or other paver surfaces back to premium form. You'll love the way your yard or garden looks when everything's in top condition. Call us today to learn more!
We offer Rancho Penasquitos window cleaning you can be proud of, so call 619-408-4064 today.
Our window cleaning uses soft washing to leave panes spotless. You'll be impressed with the way sparkling windows enhance curb appeal, and cleaning also helps protect the surfaces from damage. The secret of our expert wash lies in the gentle action of environmentally friendly cleaners that lift stains off the glass. Water then rinses away the suds to reveal crystal clear windows. It's the no-pressure way to get your windows dazzling!
Another benefit to our professional window cleaning? We can reach tough areas with ease! We've got the tools and expertise to get your home or business shining from top to bottom. Ladders, electrical wires, and other safety concerns are all taken care of, too. You'll be proud of the way your place looks after a visit from Northman Exteriors. Call us now for a free consultation!
At Northman Exteriors, we put the customer first in everything we do. If you've got a comment or suggestion, let us know! We're 100% committed to helping Rancho Penasquitos as clean as it can be, and any input is always appreciated. And if you'd like to know more about our pressure washing or paver resealing, call us today! You'll be glad you did.
Reviews & Testimonials on Northman Exteriors in Rancho Penasquitos, CA
There are currently no reviews or testimonials, check back soon!
Our Latest

Articles & Tips
Why You Need to Get Your Solar Panels Cleaned

Just like a car or a boat that's well maintained and serviced regularly, our windows need to be clear and clean as well. The same goes for the way we approach solar panels. When we maintain our solar […]

How To Clean Stucco

Stucco is a classic mainstay of San Diego architecture for homes and businesses. It's a strong, versatile material that holds up well with proper maintenance. If you'd like to get your stucco back to […]