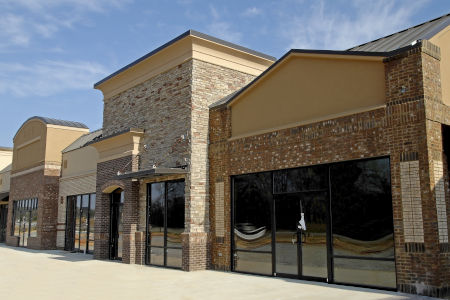 There's nothing like a professional cleaning service for keeping a home or business in tip-top shape. Northman Exteriors offers the best in pressure washing for Scripps Ranch because of our commitment to quality. We feature roof cleaning, soft washing, paver sealing, and other ways to keep your home, business, or outdoor venue in spectacular condition. For a free consultation, call us today.
Scripps Ranch is a charming place to raise a family or simply enjoy life! With Miramar Reservoir available for recreation, great schools, and renowned eucalyptus landscaping, it's easy to see why people choose to own a home or open a business here. Being in such a beautiful area naturally means you'll want to maintain that same standard for your own property. If you're eager to get those windows sparkling again and see what else the best in pressure washing can do for you, keep reading for more information about Northman Exteriors.
Beautify your home or business the right way with Scripps Ranch pressure washing.
Versatile, safe, and environmentally friendly: Our exceptional pressure washing is the best way to clean all of your property's exterior surfaces. Here are some of the ways we can help keep your Scripps Ranch home looking good:
Gutter cleaning: Brighten those gutters and get the insides free of debris with our expert gutter cleaning.
Driveway cleaning: Get rid of unsightly oil stains on your driveway or parking space.
House washing: Experts recommend a yearly house washing to prevent grime and organic growth from accumulating.
Paver Cleaning & Sealing: Sealed pavers last longer and look better, so call us for your paver walkway or patio.
Stucco cleaning: A classic of local architecture, stucco is best cleaned by experienced professionals like us.
Another bonus: When you choose us, you won't have to worry about ladders, overhead lines, or other safety concerns. We take care of everything, from property prep to special requests. If you'd like to know more about how we can help maintain your home or business's standard of excellence, call Northman Exteriors today!
We've got Scripps Ranch window cleaning you can be proud of, so call us today for a free quote.
Windows are your home's way of expressing itself! Keep them bright and friendly with window cleaning. We give your windows an expert soft wash that gently cleans away smudges, dust, and other contaminants. For the cleanest windows in Scripps Ranch, call us today. In addition, we also offer regular cleaning to keep your windows spotless. Ask us about our monthly service option, so you never again have to worry about cleaning your exterior windows.
Soft washing is also the method of choice for cleaning many roofs. Asphalt shingles can't handle excess water pressure, so when we soft wash them, we apply a thin layer of diluted cleaner to eliminate stains and organic growth. Clay tiles also need soft washing, which not only gets them wonderfully clean but has the added benefit of being much faster than washing by hand. Many single-membrane commercial roofs can be cleaned with slightly more pressure, but the cleaning professional still needs to be careful of puncturing the surface or worsening existing damage. For pressure washing in Scripps ranch that can get your roof dazzling, call Northman Exteriors today.
Reviews & Testimonials on Northman Exteriors in Scripps Ranch, CA
There are currently no reviews or testimonials, check back soon!
Our Latest

Articles & Tips
Why You Need to Get Your Solar Panels Cleaned

Just like a car or a boat that's well maintained and serviced regularly, our windows need to be clear and clean as well. The same goes for the way we approach solar panels. When we maintain our solar […]

How To Clean Stucco

Stucco is a classic mainstay of San Diego architecture for homes and businesses. It's a strong, versatile material that holds up well with proper maintenance. If you'd like to get your stucco back to […]