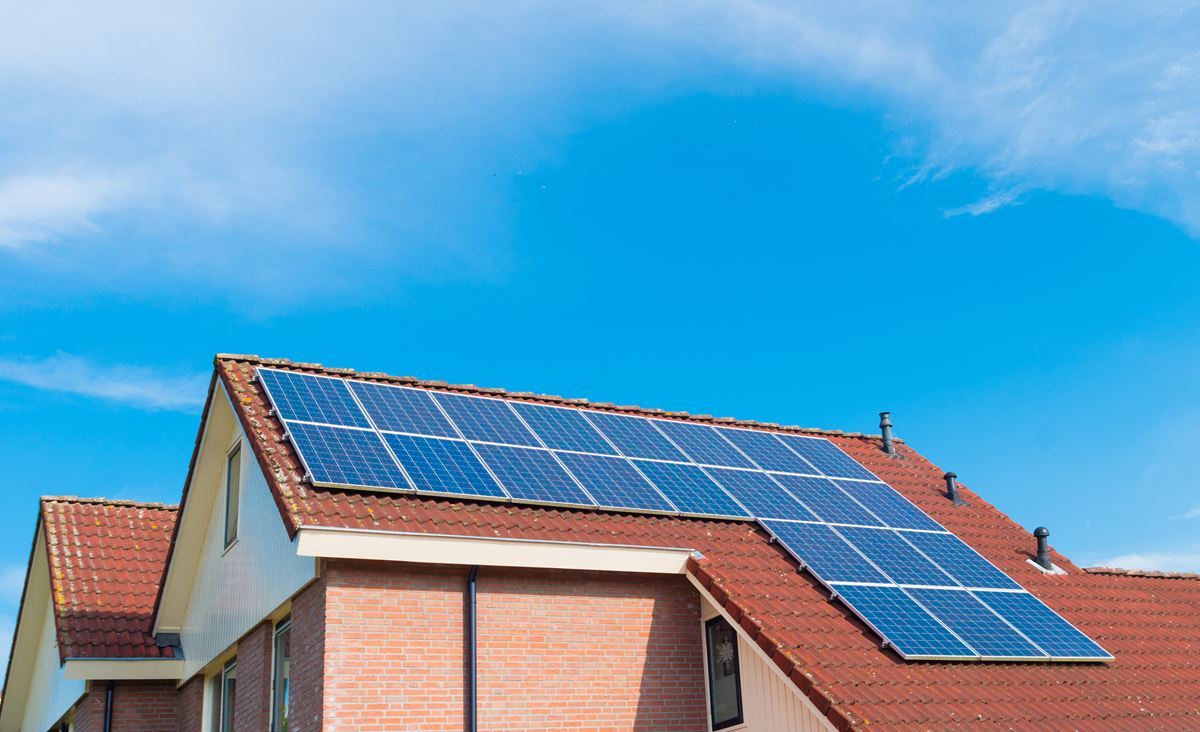 Just like a car or a boat that's well maintained and serviced regularly, our windows need to be clear and clean as well. The same goes for the way we approach solar panels. When we maintain our solar panels in excellent condition, they'll perform at their best, at the height of safety, and ensure that energy is provided for the long-term in businesses and homes alike. For us here in the area of San Diego solar panel cleaning, we believe in the value of maintaining our solar panels with the utmost care and integrity.
In the following article, we'll go over the biggest concerns, questions, and issues regarding solar panel maintenance. We'll go over the sources of disrepair and dirt, as well as the best ways that professionals clean your solar panels, and when to know if you'll need professional maintenance and San Diego solar panel cleaning.
Solar Blockers
Not surprisingly there's areas where dust buildup is a major factor in panel blockages which makes panel upkeep even more pressing. The amount of times you should clean your panels varies on different factors. Just know that dust is a major factor in panel dirt buildup and can be easily prevented with routine cleaning.
Based on your geographical location and the weather, your system could become polluted over time. Heavier rain could potentially help to clean and refresh the pollutants from your panels, but cannot completely wash away debris and dust. Dust buildup occurs more often than you think and has a greater impact as well: according to several studies, dust accumulation can decrease the efficiency of your solar system in under a minute–at about 5% or less.
According to a recent peer-reviewed study on clean energy, solar panels that are continually kept well actually perform 3.5% more efficiently, thus saving money and time. If panels aren't cleaned properly, dust and debris accumulate, then panels can lose up to 30% more energy. This is a huge impact on efficiency, not to mention your investment. The efficiency of solar modules and panels can be decreased by up to 60% if untreated. Daily energy loss caused by dust buildup on this level for about a year is approximately 4.4%.
Aside from dust being a major pollutant and obstacle to clean energy, leaves can also block sunlight and affect the level of output from your panels. According to a major solar energy provider, clean panels double the energy output in one night, despite being in operation for only 15 months.
If solar panels are installed near dusty or windy areas like near main roads or farm areas, maintenance is more rigorous and needed regularly. If dust isn't cleaned off in these areas, then solar production is actually hindered and they are rendered useless. Dirty solar panels cut energy efficiency almost in half.
Bird Droppings
A sticky situation. An unfriendly visitor. Bird droppings. They can actually hinder a panel's performance greater than dust due to its consistency and thickness. No energy will be produced if bird droppings cover the panels. You will most likely get limited power or none at all with a string and micro-inverter system.
Trees are common areas where if your solar panels rest underneath, are subject to bird droppings. Leaves and bird droppings are both culprits here. Over time, the pollution and dust, and droppings will accumulate and pose a safety hazard. In this case, a monthly or annual gutter cleaning and bird-dropping removal are necessary.
Consider how your solar panels lie. Are they at a flat angle or tilted? Flat ones will need more regularly scheduled maintenance as water can collect and leave a muddy residue on top. Proper-angled arrays will be able to work with the elements and the rain to prevent residue buildup. Rain will simply move across and keep the panel free of dust and debris.
Why Pro Solar Panel Cleaning is the way to go
While it's understandable that homeowners and business owners want to save money and do it themselves, solar panel cleaning services can actually save more money in the long term due to their efficiency and reliability. A professional cleaning service follows protocols and techniques to ensure everything is safely done and maintained. Cleaning panels can become complex when elements are introduced like roof angles, weather, and other obstacles to the sun.
While you may be tempted to run a hose over the panels to clean up dust buildup, it may not do the job completely. Cleaning professionals are great at handling difficult and hard-to-reach areas. Because they're working on a roof, it's much safer in terms of their experience and you'll get the best results from experts.
Solar Power Equipment and Maintenance
For maintenance on your own, opt for solar panel equipment tools like extension poles, rotary solar brushes, and a water hose. These tools can be used without having to go on the roof. When going on the roof is necessary, in most cases, often, it's important to use a specific solar panel cleaning service for the best results.
Safety precautions must be taken when cleaning panels as it can be difficult to clean while on a roof. That's why going with professional cleaning experts is the safer option and can prevent unnecessary falls. Experts use hard hats and necessary clothing to sustain their job.
Why Rainwater Will Not Clean Your Solar Panels
To understand why rainwater cannot fully clean solar panels, look at your car window. If you didn't clean your window for half a year, you'd lose a lot of visibility. The dust and debris and bird droppings would accumulate and you wouldn't be able to see much. If the car gets rained on, the rain will attach its airborne dust particles to the surface even after the rainwater evaporates.
With windscreen wipers, they clean the center of the window, but they can't reach the corners or hard-to-reach areas. Dirt builds up here and then you're left with a car that's dirtier than you found it. These same ideas apply to solar panel buildup. Maximize the light you can receive for your solar panels and get the most out of your investment.
Cleaning Tips for Solar Panel Cleaning that the Pros Use
Solar panel cleaning professionals have their own special equipment. For us at Northman Exterior, we use a 4-stage filtration system which makes deionized and reverse osmosis purified water.
We typically first rinse off solar panels to wash away thick dirt and debris.
We use only brushes specialized for solar panel cleaning to push on the promise of energy-conserved living.
Because harsh chemicals are susceptible to causing damage and harm in the long term, we only use gentle brushes and purified water to maintain the solar panels.
As professional cleaners, we understand that safety is a priority. That's why we use ladder stabilizers to get on roofs. This tool drastically helps prevent the ladder from sliding and tipping over.
When we're on the roof, we use safety measures to make sure that our workers are supported and don't slip while cleaning.
Dirt can buildup on solar panels with very easily so it is best to clean your solar panels every 6 to 12 months.
Why clean solar panels? If you're still not convinced, just know that as we speak, your panels are accumulating dirt and debris. If you'd like to keep your warranty intact for a rainy day, then make sure you're regularly cleaning your solar panels to produce the maximum amount of electricity. This will save you a huge amount of money in the long term so you don't need to buy new panels or commit to a complete fixing of them.
Solar panel manufacturers and installation companies can make solar panel cleaning a stipulation on their contract for the warranty. If you do not have proof of regular upkeep and maintenance of your solar panels, your warrant may not cover your solar panels. Get your solar panels cleaned to claim your warranty so that it doesn't void.
Long story short, solar panels do need cleaning consistently. Depending on what type of panels you have, the make and the manufacturer, you could be cleaning solar panels once every few months if you're looking to hire an expert, which is highly recommended for a better, more thorough job. We'll advise you on how much upkeep you'll need and when you can get started.
Our Latest

Articles & Tips
Why You Need to Get Your Solar Panels Cleaned

Just like a car or a boat that's well maintained and serviced regularly, our windows need to be clear and clean as well. The same goes for the way we approach solar panels. When we maintain our solar panels in excellent condition, they'll perform at their […]

How To Clean Stucco

Stucco is a classic mainstay of San Diego architecture for homes and businesses. It's a strong, versatile material that holds up well with proper maintenance. If you'd like to get your stucco back to peak form, keep reading for how to clean stucco. Pressure washing is the […]