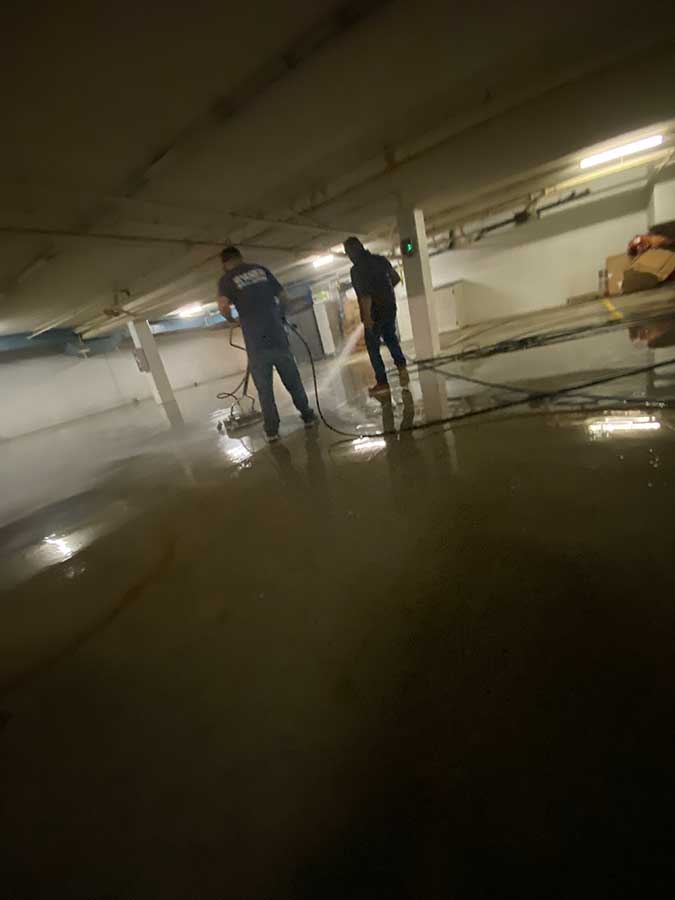 After years of oil and grime buildup, this 30-car residential garage in San Diego was long overdue for a pressure washing service. Many residents were tracking oil into the hallways of the apartment building. The slick oily floors were also causing a slip hazard. The Home Owners Association did not hesitate to schedule service with us after giving them a brief description of our parking garage cleaning process.
Parking Garage Cleaning
Surface Cleaning
Pressure Washing
Parking Garage Surface Cleaning Project Photos
Our Latest

Articles & Tips
Why You Need to Get Your Solar Panels Cleaned

Just like a car or a boat that's well maintained and serviced regularly, our windows need to be clear and clean as well. The same goes for the way we approach solar panels. When we maintain our solar panels in excellent condition, they'll perform at their […]

How To Clean Stucco

Stucco is a classic mainstay of San Diego architecture for homes and businesses. It's a strong, versatile material that holds up well with proper maintenance. If you'd like to get your stucco back to peak form, keep reading for how to clean stucco. Pressure washing is the […]
Contact Us
If you're looking for professional commercial pressure washing in the San Diego area, call us today at 619-408-4064 or contact us online.