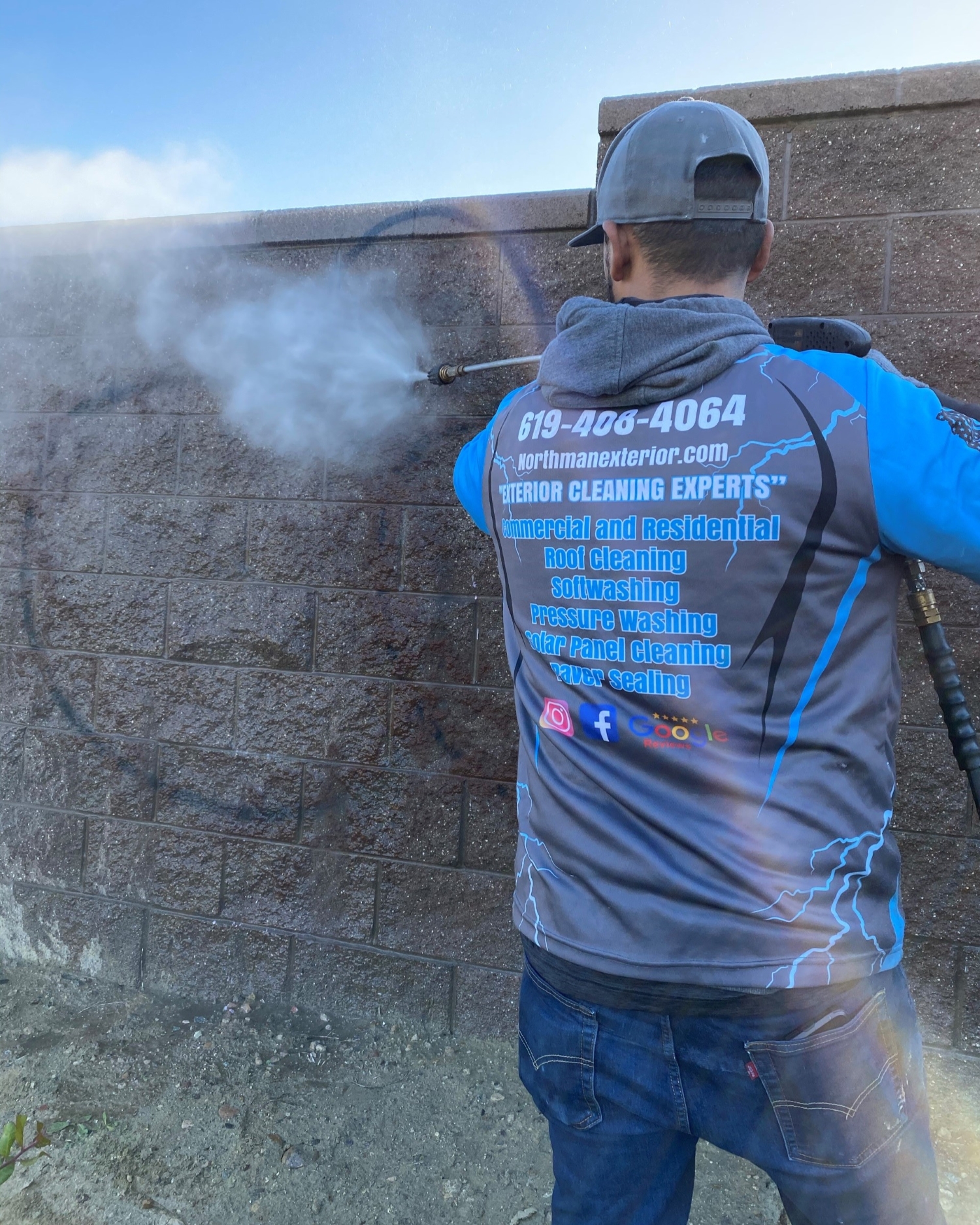 Are you looking to rejuvenate the beauty of your home or business in sunny San Diego? Look no further than the incredible benefits of hiring Northman Exteriors!
Preserve that Coastal Charm: Living near the ocean has its perks, but the salty air and moisture can take a toll on your property's appearance. Pressure washing blasts away built-up salt, grime, and mildew, helping your property shine against the stunning backdrop of the Pacific.
Revitalize Outdoor Spaces: Your outdoor areas should be a paradise for relaxation and entertainment. Pressure washing decks, patios, and sidewalks not only enhances their visual appeal but also removes slippery algae and moss, ensuring safety for you and your loved ones.
Protect Your Investment: Whether it's a cozy home or a bustling business, your property is a significant investment. Regular pressure washing not only enhances its curb appeal but also helps prevent long-term damage caused by dirt, pollution, and environmental factors. It's like giving your property a protective shield!
Boost Property Value: First impressions matter, especially in the real estate market. A clean and well-maintained exterior can significantly increase your property's value. Whether you're looking to sell or simply want to take pride in your ownership, pressure washing is a cost-effective way to achieve that wow factor.
Unveil True Colors: You might be surprised by the vibrant hues hiding beneath layers of dirt and grime. Pressure washing reveals the true colors of your property's surfaces, making them look fresh and inviting. It's like a makeover for your home or commercial property!
Don't miss out on the amazing benefits of pressure washing in the picturesque city of San Diego. Embrace the coastal lifestyle with a clean and beautiful property that stands out in the best way possible. Contact us today to schedule your commercial pressure washing appointment and let your property shine like never before!
Project Gallery
Products Used:
Hotsy Pressure Washing Equipment
Our Latest

Articles & Tips
Why You Need to Get Your Solar Panels Cleaned

Just like a car or a boat that's well maintained and serviced regularly, our windows need to be clear and clean as well. The same goes for the way we approach solar panels. When we maintain our solar panels in excellent condition, they'll perform at their […]

How To Clean Stucco

Stucco is a classic mainstay of San Diego architecture for homes and businesses. It's a strong, versatile material that holds up well with proper maintenance. If you'd like to get your stucco back to peak form, keep reading for how to clean stucco. Pressure washing is the […]