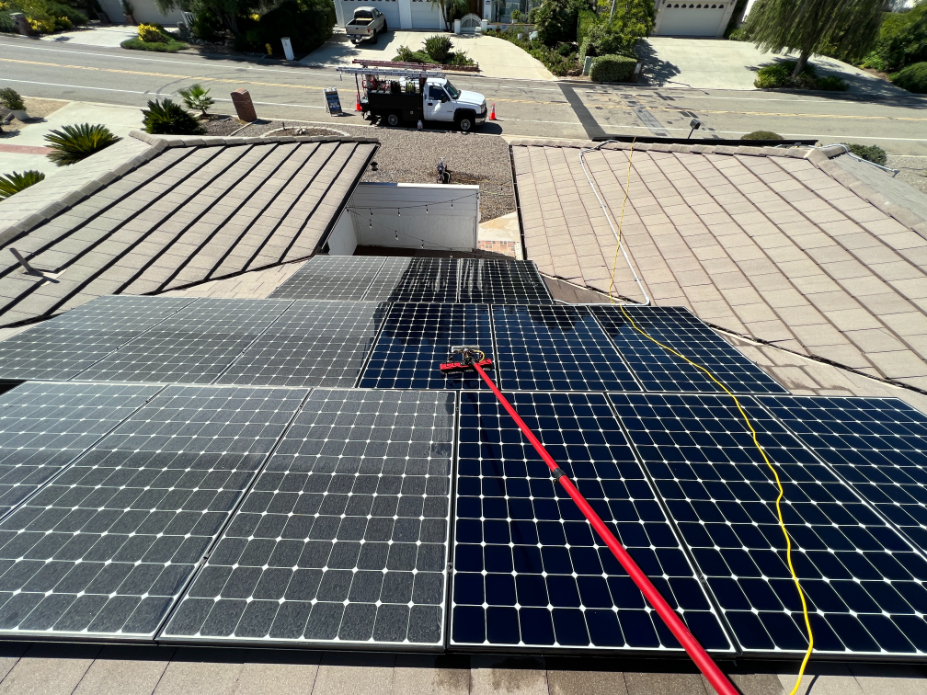 When was the last time you had your solar panels cleaned? Never? In most cases that's the answer we get. That is a big deal because filthy solar panels can reduce your system's efficiency by up to 30% if not cleaned on a bi-yearly basis.
We use our 4-stage deionization and reverse osmosis pure water system to ensure you're getting the purest water possible.
Paired with a tucker brush and water-fed pole specialized for cleaning solar panels and windows.
Contact Northman Exteriors for your Chula Vista Solar Panel Cleaning needs!
Our Latest

Articles & Tips
Why You Need to Get Your Solar Panels Cleaned

Just like a car or a boat that's well maintained and serviced regularly, our windows need to be clear and clean as well. The same goes for the way we approach solar panels. When we maintain our solar panels in excellent condition, they'll perform at their […]

How To Clean Stucco

Stucco is a classic mainstay of San Diego architecture for homes and businesses. It's a strong, versatile material that holds up well with proper maintenance. If you'd like to get your stucco back to peak form, keep reading for how to clean stucco. Pressure washing is the […]