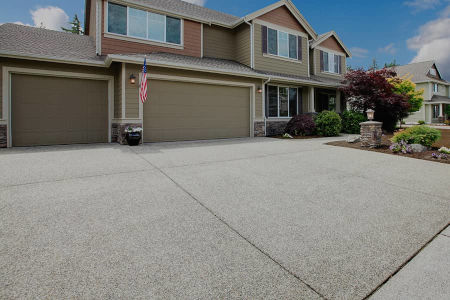 Northman Exteriors is a name you should familiarize yourself with for service in Oceanside. Or, maybe you already know our name and our reputation as a top provider of local pressure washing service. Our team is dedicated to service excellence and customer satisfaction, and it shows in the reviews and repeat business we receive.
Taking care of exterior surface cleaning for your home or business is what we do best. Please choose from our extensive menu of professional pressure washing services. We promise to take good care of your property and leave it sparkling clean.
Professional cleaning is a vital part of routine maintenance for your Oceanside property. Don't miss out on scheduling your regular cleaning, or you'll be doing your home a disservice.
Oceanside's Preferred Pressure Washing Pros
The hardware and home improvement store industry has promoted and sold pressure washers and encouraged homeowners to DIY their exterior surface cleaning. However, any industry expert will tell you that to get your Oceanside home or business clean, it takes more than that. It would help if you had someone to clean the outside of your property thoroughly, without the risk of property damage or personal injuries.
Choose from our list of residential and commercial power washing options, such as:
Graffiti Removal
Roof Cleaning
Storefront Cleaning
Gutter Cleaning
And More!
It all starts with a free quote. Call us now to inquire about our soft, power, or pressure washing services for your home or bus.
Oceanside Homeowners Appreciate Our Thorough Window Cleaning
Northman Exteriors is a name you can trust for even your most delicate materials. We offer window cleaning services when other companies don't bother. It takes skill and precision to carefully clean windows without harming the glass, seals, or mechanisms.
Our safe but effective window washing removes:
Dirt
Dust
Bird Droppings
Streaks
Spots
Smudges
Once we're done, you'll have optimal curb appeal and the best-unobstructed views from inside your home. Call us now to schedule pressure washing in Oceanside, and find out firsthand why we're number one in the area.
---
Latest Projects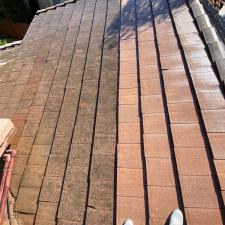 We were called out for this roof cleaning in Oceanside, CA. The customer wanted all the algae and mildew to be power washed off of the roof. It is important to have your roof cleaned and mildew free. It can prevent the bacteria from eating away […]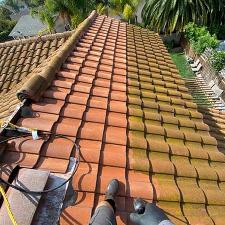 Have a dirty green or black roof that needs a thorough cleaning? Northman Exteriors is here to help! This home in Oceanside, CA, needed a deep roof cleaning. We use our commercial-grade equipment to safely remove all mildew and algae growth from your […]
There are currently no reviews or testimonials; check back soon!
Our Latest

Articles & Tips
Why You Need to Get Your Solar Panels Cleaned

Just like a car or a boat that's well maintained and serviced regularly, our windows need to be clear and clean as well. The same goes for the way we approach solar panels. When we maintain our solar panels in excellent condition, they'll perform at their […]

How To Clean Stucco

Stucco is a classic mainstay of San Diego architecture for homes and businesses. It's a strong, versatile material that holds up well with proper maintenance. If you'd like to get your stucco back to peak form, keep reading for how to clean stucco. Pressure washing is the […]